The State Railway of Thailand run special excursion trains at the weekends and on some public holidays. These are usually day trips and the price includes a return ticket. The most popular excursions are to Sai Yok Noi Waterfall (Nam Tok) in Kanchanaburi, Suan Son Pradipat Beach to the south of Hua Hin, and Pattaya and Ban Plu Ta Luang. The State Railway of Thailand (SRT) has recently started doing excursion trips with the refurbished Japanese Kiha-183 trains. There is also a day trip to Kaeng Khoi Junction in April for the light and sound show and to Pasak Chonsalit Dam (Pa Sak Jolasid) from November to January for the viaduct across the reservoir and the sunflowers. For true rail fans, there are special steam train excursions six times a year to Ayutthaya, Nakhon Pathom and Chachoengsao.
Visit the Train Trips section for photos taken during these excursions and more.
HOW TO BUY TICKETS: You can buy these tickets online on the official D-Ticket website. Change the language to English and then click 'Exploring Thailand by Train'. The excursion trains are 120 baht for fan and 240 baht for air-con. The steam train is 299 baht. These prices are for return tickets. The weekend tourist train to Pattaya is 170 baht one way.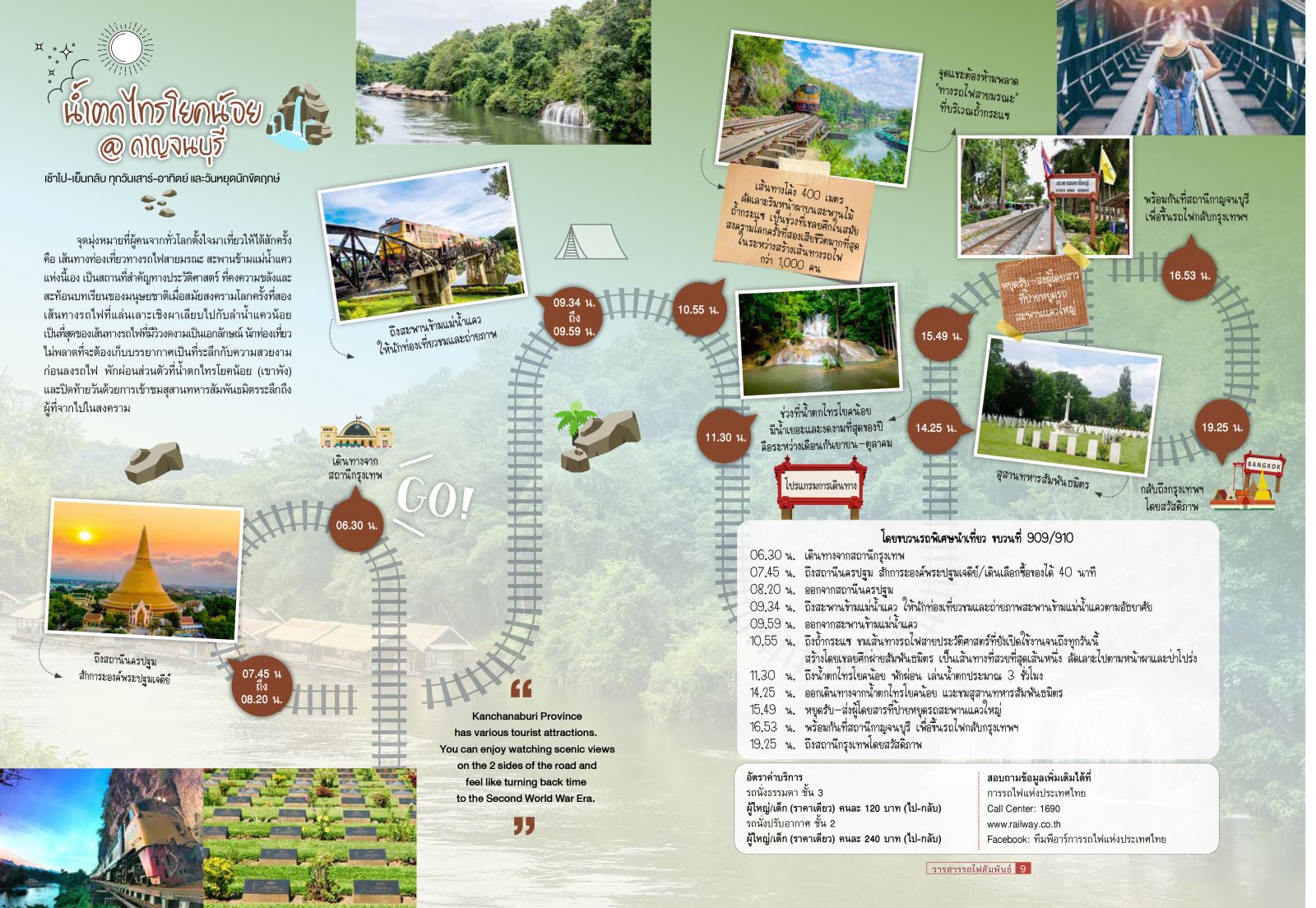 Sai Yok Noi Waterfall (Nam Tok)