The wooden trestle bridge at Tham Krasea, which was originally built by Allied prisoners of war under the direction of Japanese soldiers, is one of the scenic highlights of the Death Railway. On one side you have sheer rock face that the prisoners had to cut by hand with limited tools, and on the other side the view looking down on the Kwae Noi River. Coming from Bangkok, the best views are from the left-hand-side of the train. However, the best photographs are from trackside as the train passes you.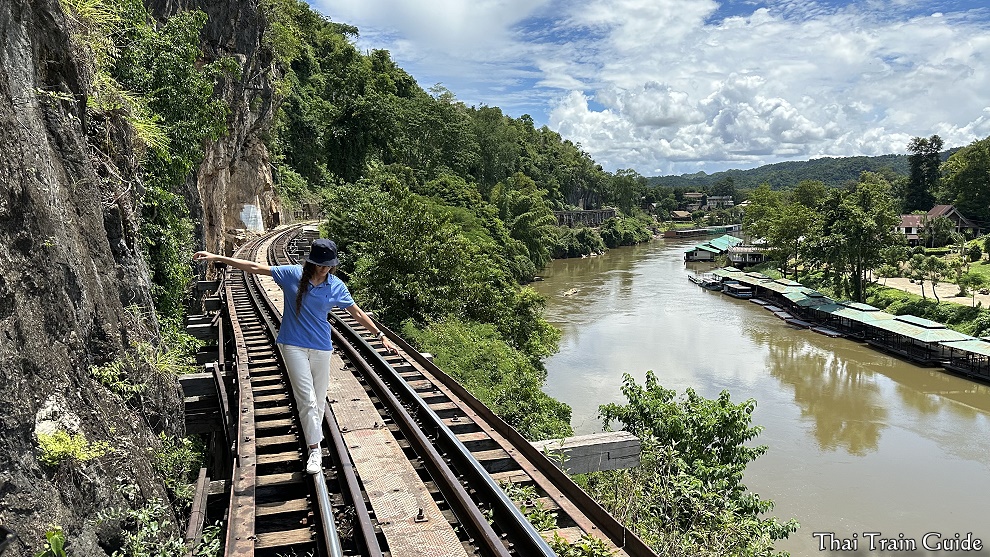 The following are the approximate times for when trains cross over the Tham Krasae wooden trestle bridge. Even numbered trains are heading towards Bangkok. If you are waiting trackside, make sure you are standing in a safe place. Standing with your back to the approaching train to do selfies is a really bad idea and could get you killed.
No. 260

 5:57am-5:59am

No. 485

 7:33am-7:37am

No. 909

 10:52am-10:55am *

No. 257

 11:47am-11:51

No. 136

 1:36pm-1:39pm

No. 910

 2:55pm-2:58pm *

No. 486

 4:09pm-4:12pm

No. 259

 5:47pm-5:50pm
* These are the special tourist trains that only run at the weekend.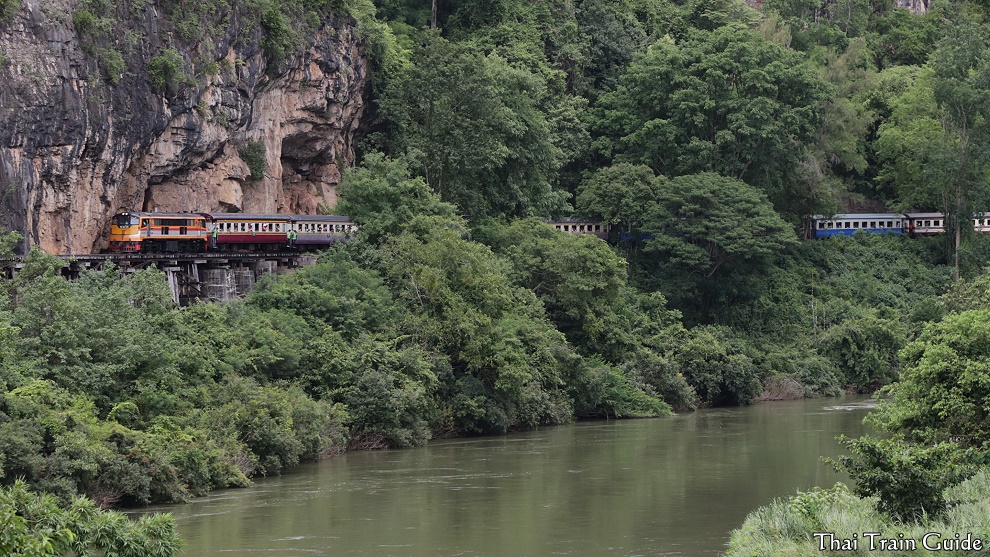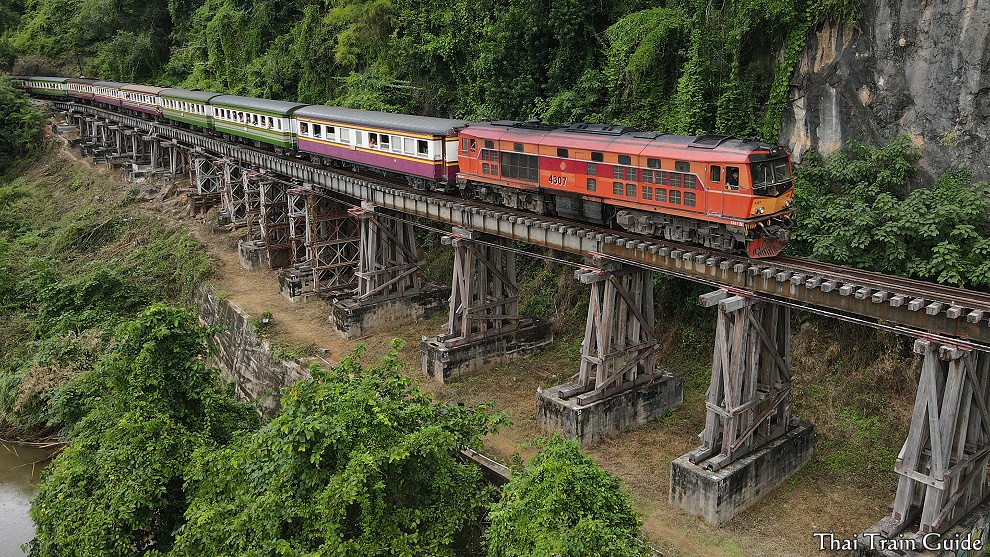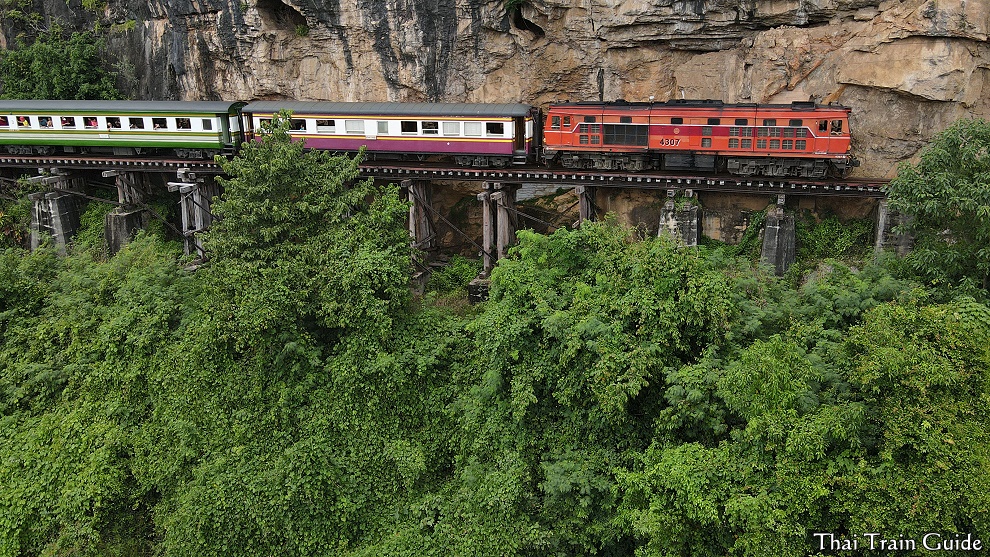 GOOGLE MAP: