The State Railway of Thailand (SRT) run a number of weekend excursion trains to various tourist destinations around Thailand. Two of the most popular routes that go every weekend are to Sai Yok Waterfall in Kanchanaburi and Suan Son Pradipat Beach to the south of Hua Hin. The SRT also arranges a special excursion during the winter months to Pasak Chonlasit Dam (Pa Sak Jolasid Dam) in Lopburi Province. This trip is nicknamed "The Floating Train" as the highlight is going across a series of viaducts above Pasak Chonlasit Reservoir. At this time of the year, the water is very high, and as you can only see water out of the windows on both sides, it gives the impression that you are floating on water.
The excursion train is arranged from November to January every year. Tickets go on sale 30 days in advance and always sell out quickly. The following are the latest dates but they might add extra dates or rounds in order to satisfy demand.
🗓 5-6, 12-13, 19-20, 26-27 November 2022
🗓 3-4, 10-11, 17-18, 24-25 December 2022
🗓 7-8, 14-15, 21-22, 28-29 January 2023
Tickets can be bought at any train station across the station or on the official D-Ticket website (How to Buy Train Tickets). 2nd Class is air-conditioned and cost 560 Baht for the round trip. 3rd Class has open windows and fans and cost 330 Baht for the round trip. It is the same fare for adults and children. Groups can also charter a complete carriage which will be added to the train. Call 1690 for further details.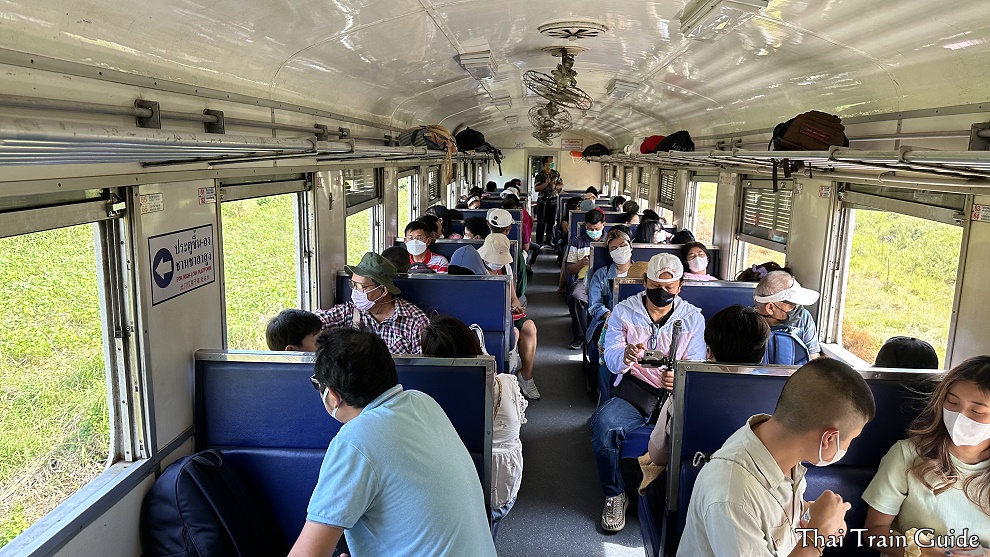 The train leaves Bangkok Station (Hua Lamphong) at 6.00 a.m., and then stops to pick-up passengers at various stations, such as Samsen, Bang Sue Junction, Bang Khen, Lak Si, Don Mueang, Rangsit, Ayutthaya, Saraburi, and Kaeng Khoi Junction and then on to the "Floating Train" viewpoint in the middle of Pasak Chonlasit Dam. The train will stop in the middle of the reservoir to give time to the tourists to get down and take photos of the beautiful scenery for 20 minutes. Then the train will continue to Khok Salung Station. Here there is time for tourists to taste and shop local OTOP products for about 30 minutes.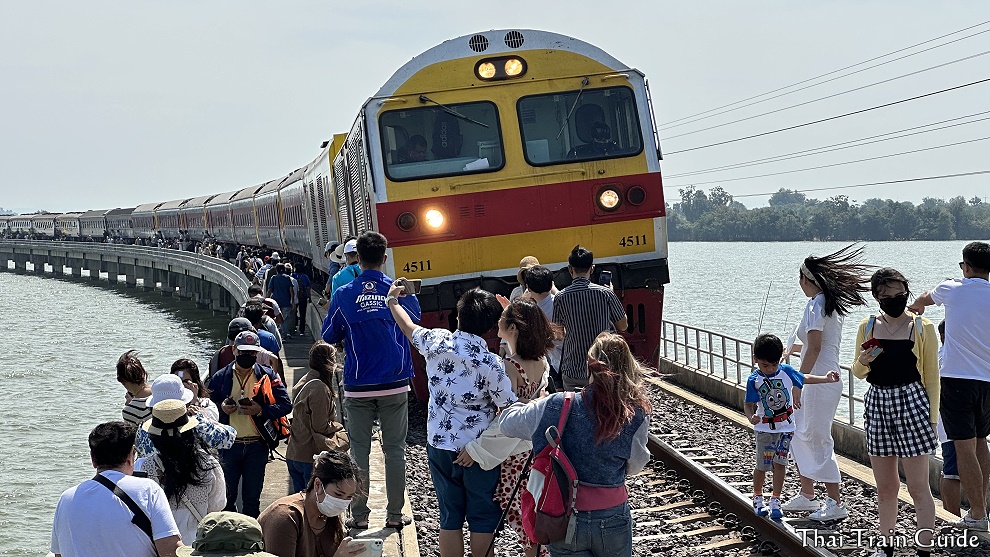 Then the train will bring tourists to Pasak Chonlasit Dam at 10.35 am. Tourists can do various activities at their leisure. Whether it's lunch from a local community shop or to travel around the perimeter of the Pasak Chonlasit Dam by using a tractor and trailer. The service fee for this is 30 baht per person. Tourists can also take a tour of the nearby sunflower fields by van for 70 baht per person. The train will leave Pasak Chonlasit Dam at 3:30 p.m. and stop to drop off passengers at various stations such as Kaeng Khoi Junction, Saraburi, Ayutthaya, Rangsit, Don Mueang, Lak Si, Bang Khen, Bang Sue Junction, Samsen, and arriving back  at Bangkok Station at 6:50 p.m.
RELATED LINKS: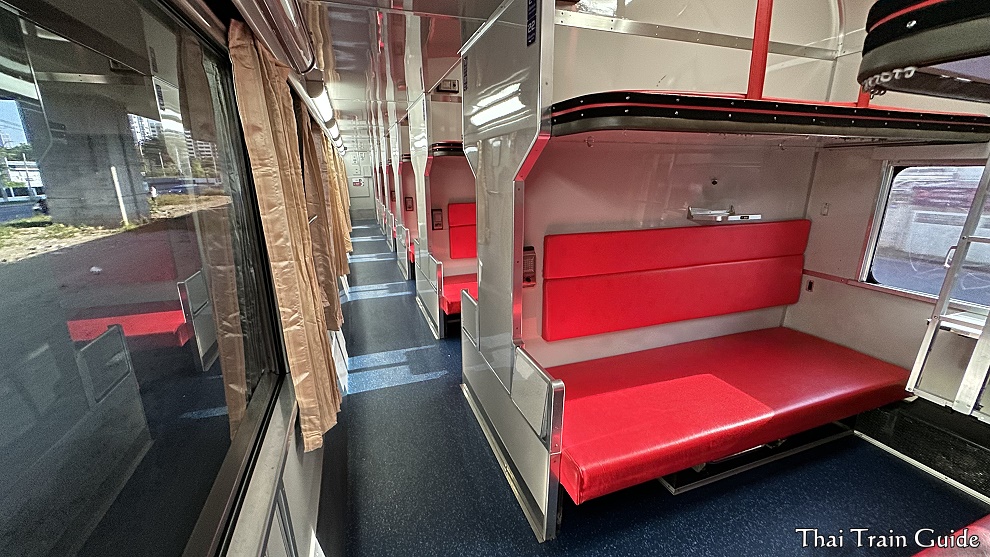 TRAIN SCHEDULE
All times are subject to change.
| TIME | STATION | NOTES |
| --- | --- | --- |
| 6:00am | Depart Bangkok Station | 921 train – outbound journey |
| 6:15am | Sam Sen Station | |
| 6:23am | Bang Sue Junction | Blue and Red Line |
| 6:35am | Bang Khen Station | Red Line |
| 6:43am | Lak Si Station | Red Line |
| 6:51am | Don Mueang Station | Red Line |
| 7:02am | Rangsit Station | Red Line |
| 7:41am | Ayutthaya Station | |
| 8:23am | Saraburi Station | |
| 8:36am | Kaeng Khoi Junction | |
| 9:25am | Viewpoint on Viaduct | 20 minutes to take photos on the viaduct. |
| 9:50am | Khok Salung Station | A 30 minute stop to buy food, snacks and OTOP products. |
| 10:35am | Pasak Jolasid Dam Station | You have five hours to visit the dam and eat lunch |
| 3:30pm | Depart from Pasak Jolasid | 926 – return journey |
| 4:12pm | Kaeng Khoi Junction | Impressive views on the right-hand side |
| 4:26pm | Saraburi Station | You have one hour to visit the war cemetery or buy food in the market |
| 5:08pm | Ayutthaya Station | |
| 5:49pm | Rangsit Station | Red Line |
| 5:49pm | Don Mueang Station | Red Line |
| 6:09pm | Lak Si Station | Red Line |
| 6:17pm | Bang Khen Station | Red Line |
| 6:28pm | Bang Sue Junction | Blue and Red Line |
| 6:36pm | Sam Sen Station | |
| 6:50pm | Arrive at Bangkok Station | |
MAP OF ROUTE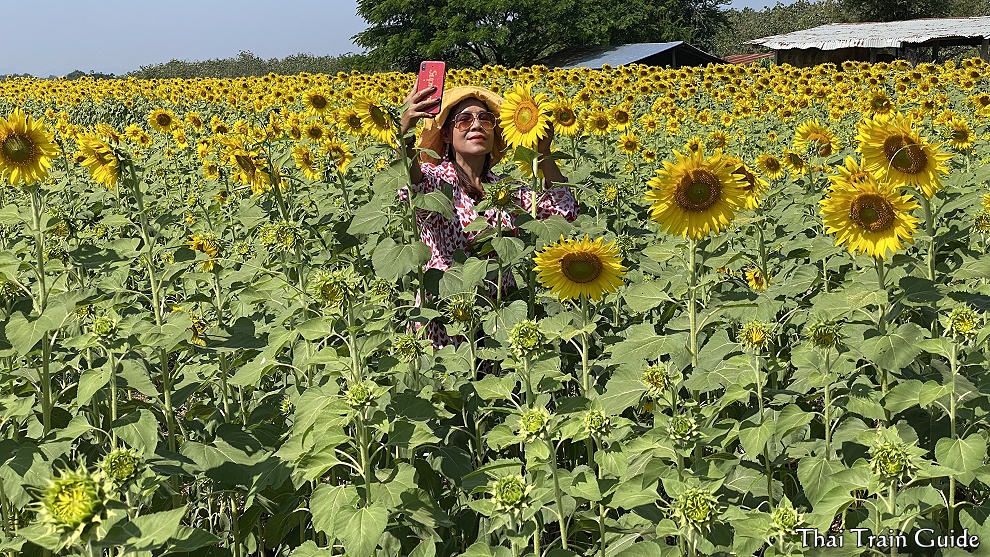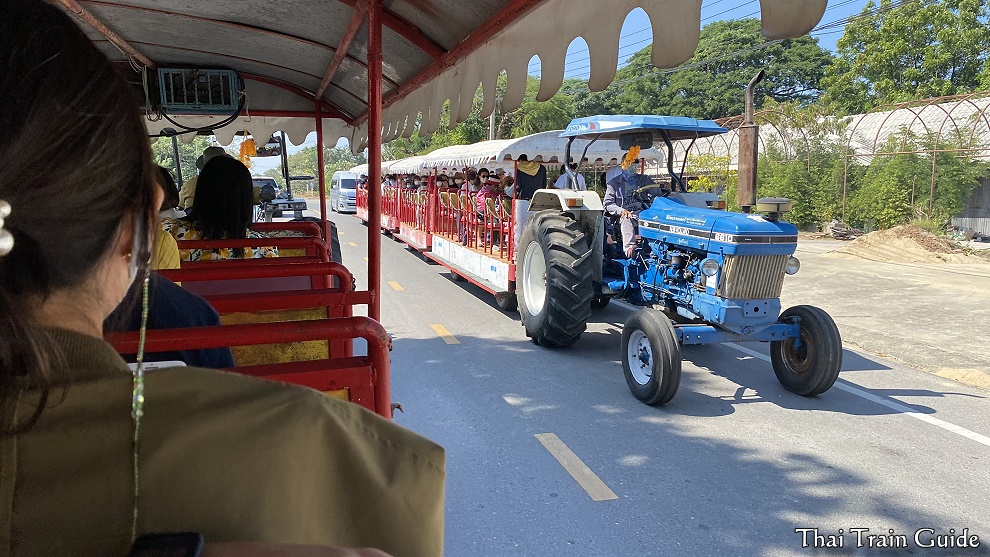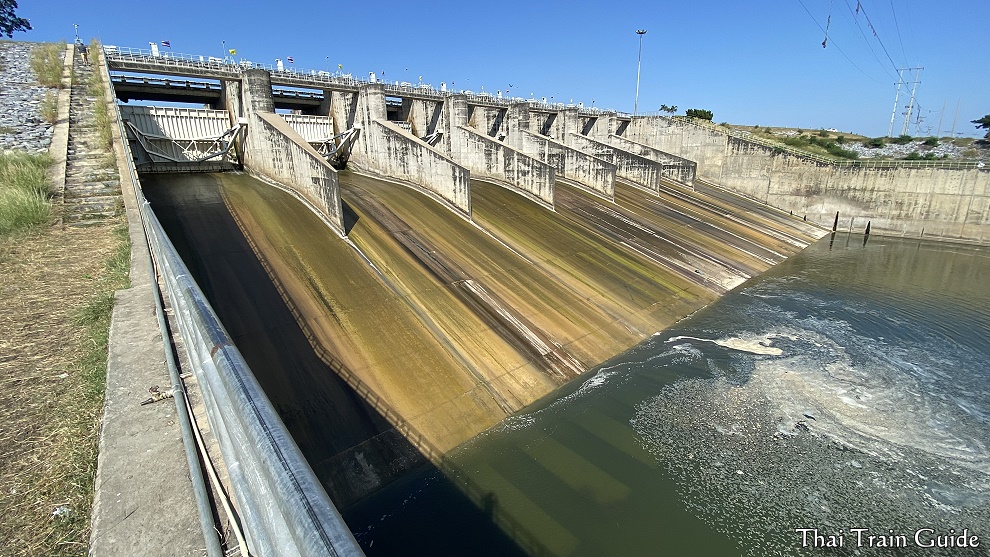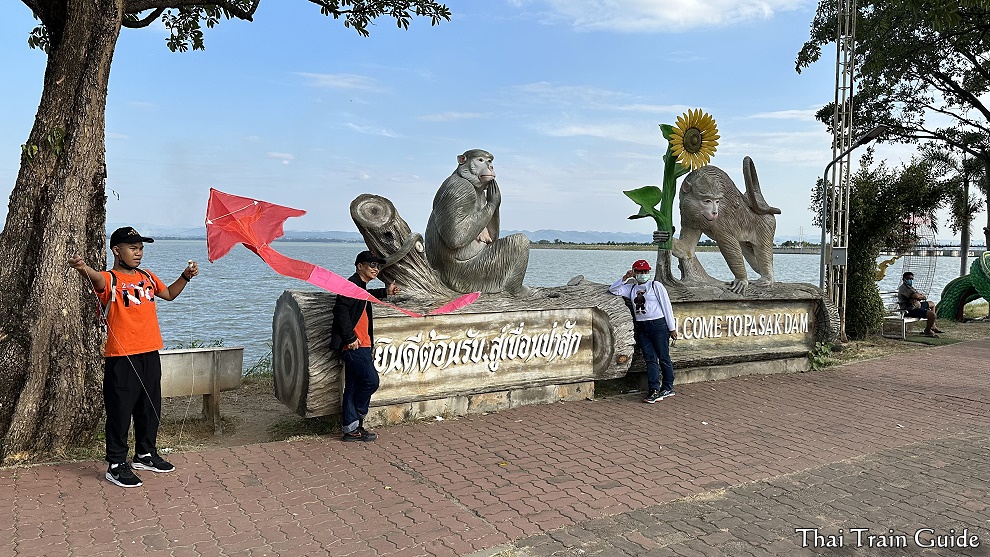 RELATED LINKS: