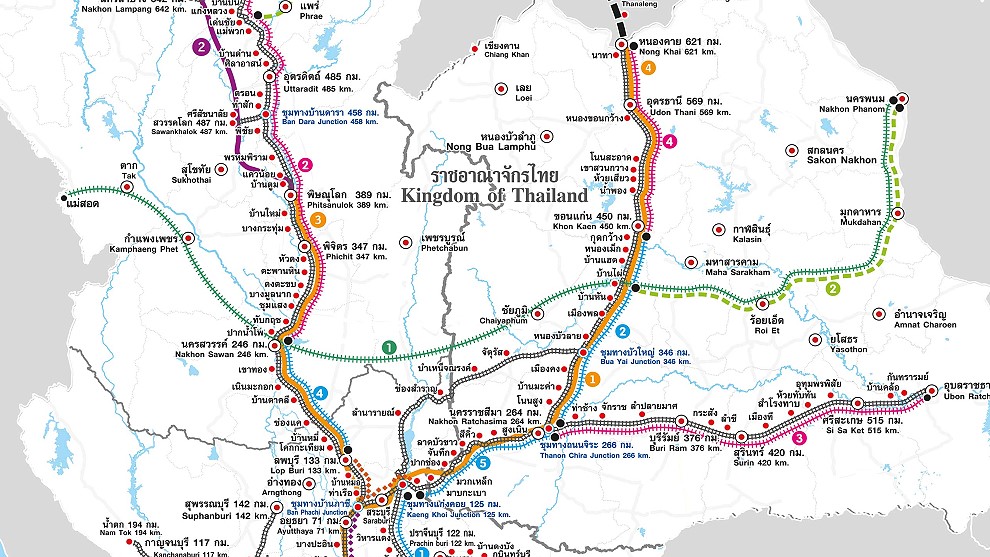 One of the most exciting of the rail constructions in Thailand is the 910km long East-West corridor (green on the map) linking Nakhon Phanom on the Laos border and Mae Sot on the Myanmar border. However, it will be quite a few years before the complete line is finished as they will build in three sections.
LINK: How to Buy Train Tickets Online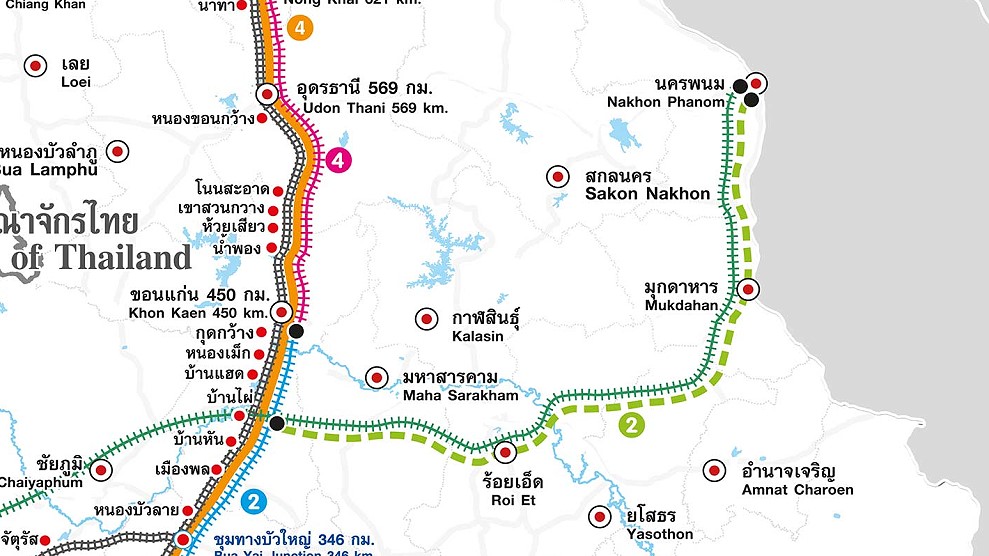 The highest priority is being given to the eastern section between Ban Phai, which is on the Northern Line, and Nakhon Phanom on the Thai-Laos border. The total distance is 355 kilometres and will have 31 stations. Expropriation has already begun and it is hoped that most of this will be completed by the end of 2022 so that construction can start in the following year. If all goes to plan, the Ban Phai to Nakhon Phanom line should be finished by the end of 2026. Click here for a Google Map of the route.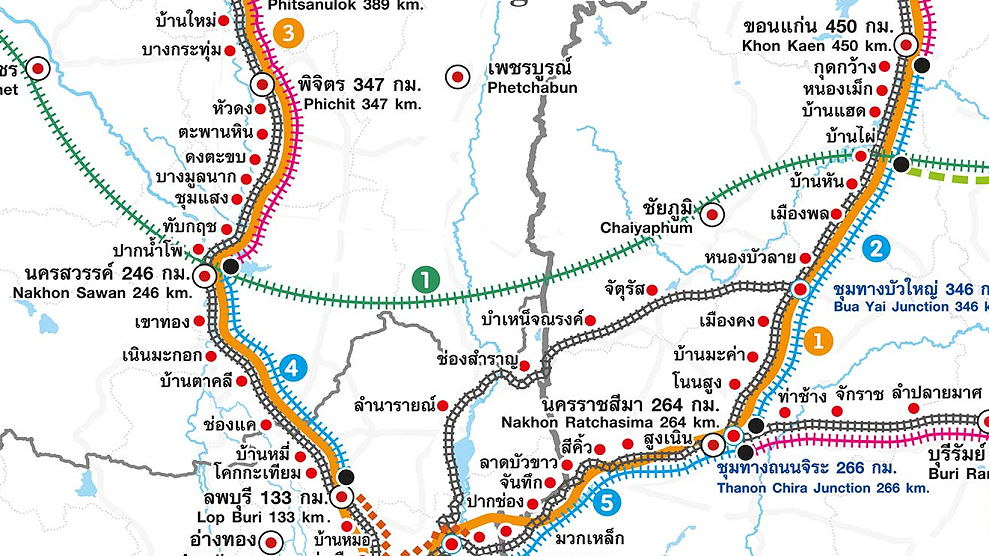 This is the middle section between Nakhon Sawan and Ban Phai with a total distance of 304 kilometres. This line will have 15 stations, 29 kilometres of elevated tracks and 11 kilometres of tunnels. The line will pass through five provinces: Nakhon Sawan, Phetchabun, Lopburi, Chaiyaphum, and Khon Kaen.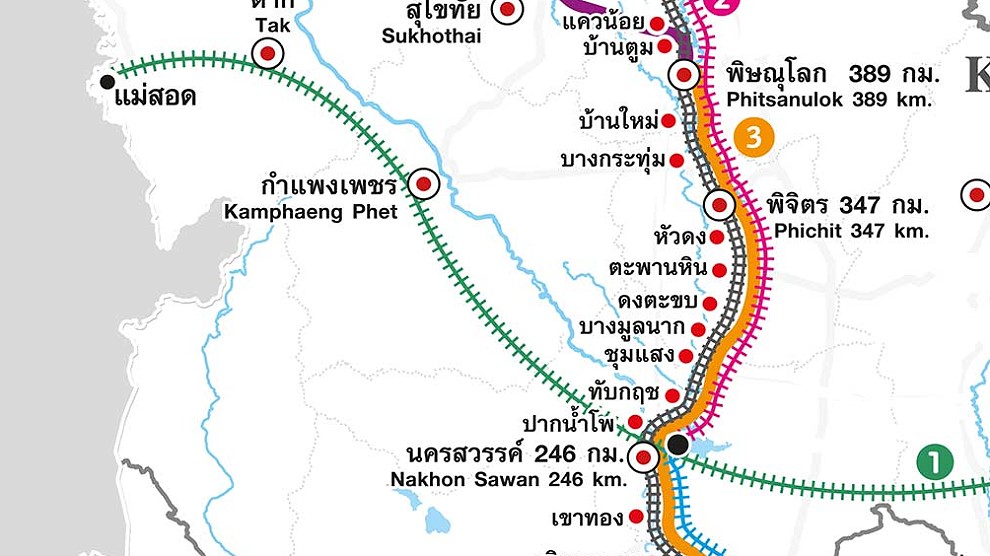 The 250 kilometre long Western section goes from Nakhon Sawan to Mae Sot on the Thai-Burmese border. There will be 27 stations, 26.4 kilometres of elevated track, and four tunnels. The longest is Doi Ruak Tunnel, between Tak and Dan Mae Lamao stations, at 15.520 kilometres long. This section is expected to open in 2030 if everything goes to plan.