If you are a seasoned rail traveler, you probably already know that you can pick up paper timetables for free at the information counter at Bangkok Railway Station (Hua Lamphong). However, there are now alternative ways of checking the timetables. You have a choice of checking online on the official website [Check Train Schedule] or by downloading the SRT Timetable Application for your smartphone [App Store] or [Google Play]. You not only get to see the times for the trains for each stop, but there is more information such as pictures of the seats in the carriages and also prices for each class.
Please note, all times on the timetables are subject to change. You are advised to speak to the station master at the railway station where you bought your tickets or call the hotline on 1690.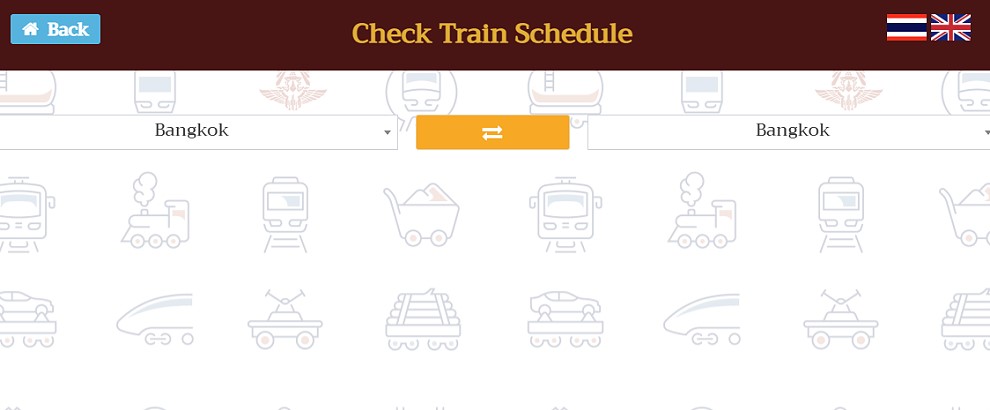 The State Railway of Thailand also provides digital versions of the printed timetables. However, it doesn't work well on smartphones.
LINK: How to Buy Train Tickets Online
These are selected timetables for trains in Thailand. All times are subject to change. For latest information, you can call the hotline on 1690 or visit the official SRT website.
NORTHEASTERN LINE:
SOUTHERN LINE: