The KiHa-183 trains were built in the early 1980's and were designed to be used in the harsh conditions of Japan's Hokkaido Prefecture. They have a distinctive elevated cab and a slanted nose in order to stop snow building up. Seventeen of these diesel carriages were donated to Thailand by Hokkaido Railway Company (JR Hokkaido) in 2021. The State Railway of Thailand only had to pay the shipping costs. These were then painstakingly refurbished at Makkasan Workshop with the intention of using them on tourist routes in Thailand. The combined cost of transportation and refurbishing was still a lot cheaper than buying brand new carriages.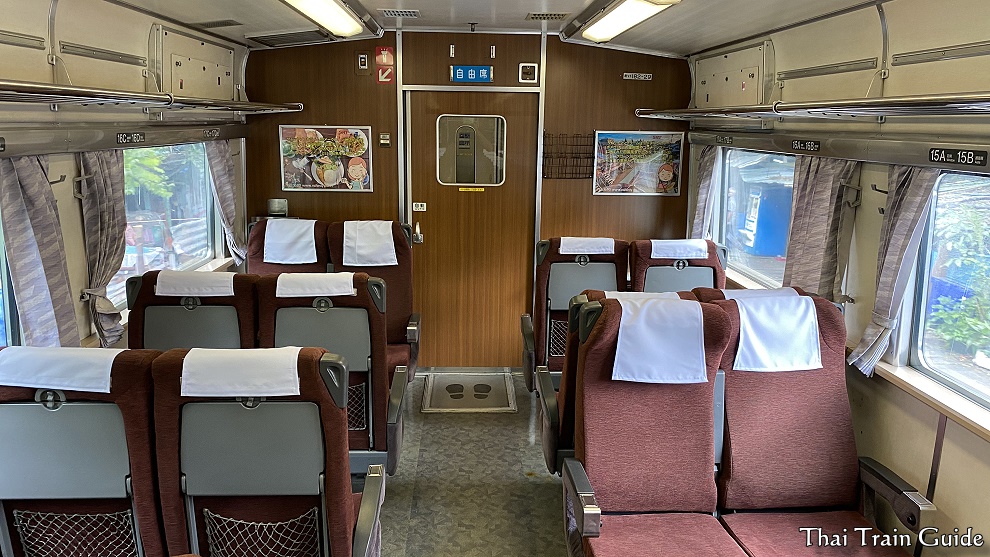 Strictly speaking, the carriages with the cab are KiHa-183 and the ones without a cab are KiHa-182. Thailand received nine KiHa-183 carriages with a cab, eight of which are high cabs and one regular cab. These carriages have 40 seats. They also received eight KiHa-182 carriages with no driver's cab. These carriages have 68 seats. If they put together a four carriage train, two KiHa-183 carriages with elevated cabs at each end and two KiHa-182 carriages in the middle, they will have enough seats for 216 passengers. The intention is to use these trains on tourists routes where the return journey is no further than 300 kilometres. Such as from Bangkok to Pasak Jolasid Dam, Hua Hin or Sai Yok Noi Waterfall in Kanchanaburi.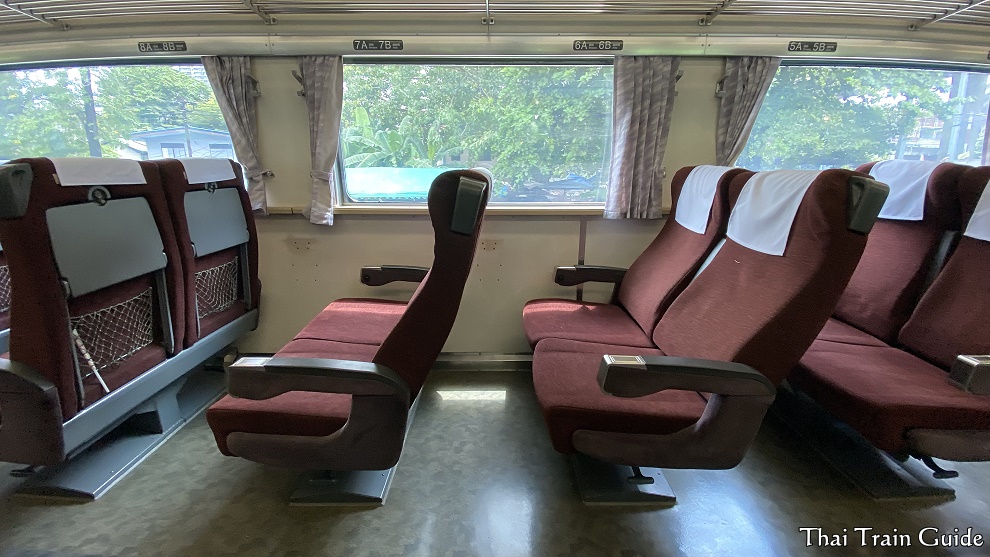 The Japanese trains had a wheel width of 1.067 metres when they arrived and so had to be adjusted so that they could run on the metre gauge tracks used in Thailand. The engine and electrical systems also had to be overhauled. The seats and curtains had to be thoroughly cleaned. Many of the Japanese signs were kept inside the carriages while other signs, with both Japanese and English, were added. The doors between carriages and to the toilets are fully automatic with pressure pads in the door mats. All of the seats can be reclined. More importantly, the seats can be swivelled to face the opposite direction for return journeys. The outside of the carriages were painted in the original colours of light purple, green and dark brown.
PHOTO ALBUM
I will update this page as soon as news is released on the different routes these trains will take.