Steam Train Excursion to Chachoengsao on 5th December 2022
Every year there are six opportunities to join a steam train excursion from Bangkok to a neighbouring province for the day. The next trip is taking place on Monday 5th December 2022, which is a public holiday in Thailand. The train will go from Bangkok to Chachoengsao on the Eastern Line. Tickets for the round trip cost 299 Baht in 3rd Class with fan and 799 Baht in 2nd Class with air-conditioning. Snacks and drinks are included in the price. Tickets go on sale from Friday 11th November 2022. You can buy online on the official website (www.dticket.railway.co.th) or at your local train station. Call the hotline 1690 for more information.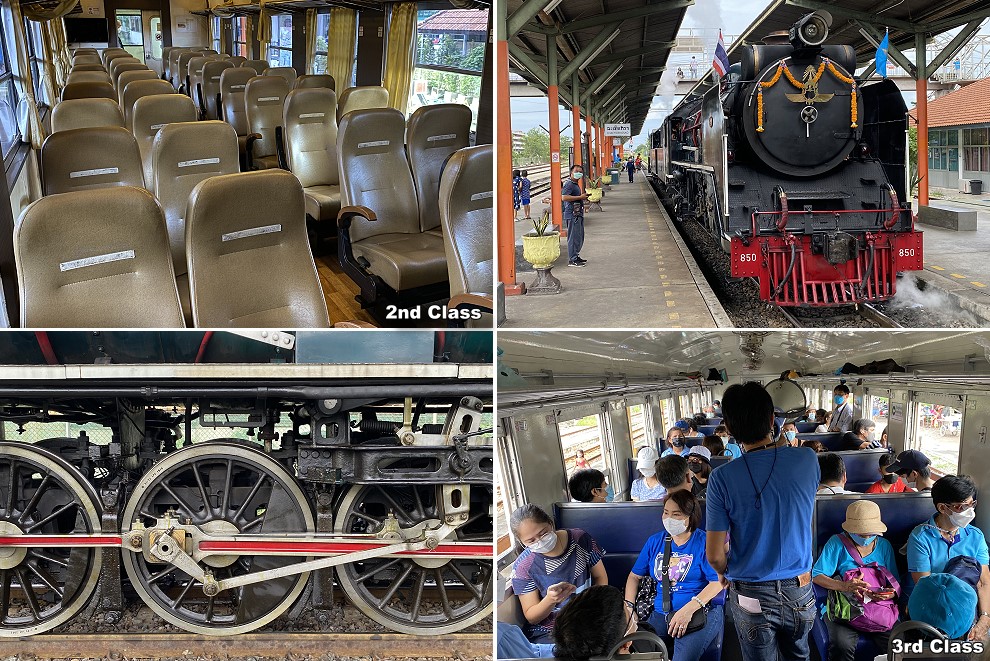 Steam locomotives No.824 and No. 850 which came over from Japan in the early 1950's, will be used on this trip. The train will leave Bangkok Railway Station (Hua Lamphong) at 8:10 a.m. and arrive at Chachoengsao Railway Station at 9:50 a.m. Passengers then have six hours to explore the city. Highlights include Luang Pho Phra Phutthasothon Buddha images at Wat Sothon Wararam Worawihan Temple, Reclining Ganesha Buddha image at Wat Saman Rattanaram Temple, and Ban Mai 100 Year Old Market. There will be songtaews to take you to various destinations or you can take a motorcycle taxi. The return train leaves Chachoengsao at 4:30 p.m. and arrives back in Bangkok at 6:10 p.m. Please note, this train uses the Eastern Line and so doesn't pass Bang Sue Junction. Instead you can choose to get on at Makkasan, Khlong Tan and Hua Mak stations.