Steam train enthusiasts have at least six opportunities a year to ride a steam train in Thailand. Each trip has a different destination. For example, Ayutthaya, Nakhon Pathom and Chachoengsao. Ayutthaya is the most popular destination and tickets always sell out within hours.
3rd June (Queen Suthida's birthday): Nakhon Pathom
12th August (Queen Sirikit, The Queen Mother's birthday): Chachoengsao
5th December (anniversary of the birth of King Bhumibol): Chachoengsao
Sometimes there are additional trips. I will post on Twitter as and when I hear any information about steam train trips in Thailand. The next scheduled steam train trip will be on 5th December 2022 which is a public holiday. This will go to Chachoengsao which is a popular destination. Tickets went on sale 30 days in advance and sold out within one day. Follow me on Twitter and Facebook for notification of when the next tickets go on sale.
PHOTO BLOG: Steam Train Trip to Ayutthaya
PHOTO BLOG: Steam Train Trip to Chachoengsao
TIPS FOR PHOTOGRAPHERS: Chasing the Steam Train to Ayutthaya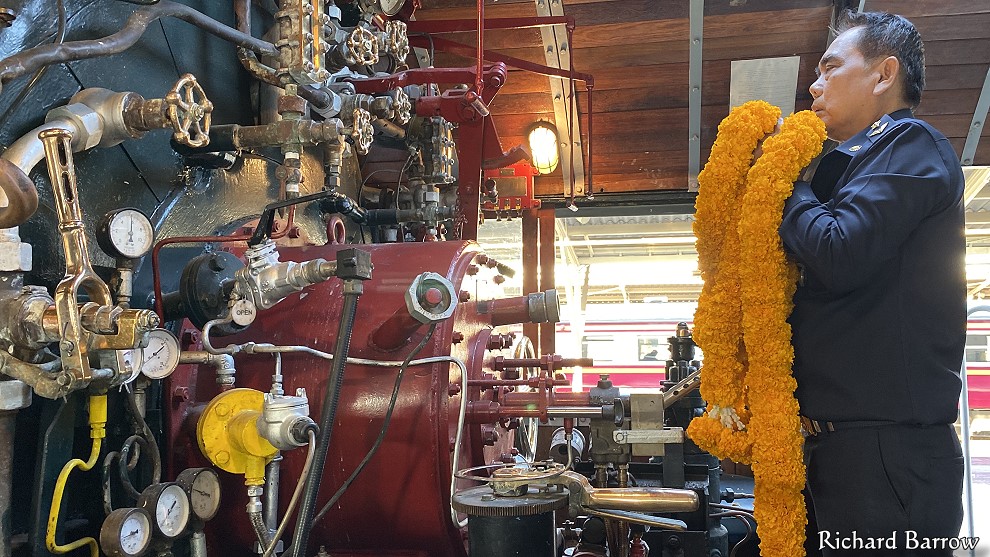 HOW TO BUY TICKETS: Go to the official D-Ticket website. You will need to register and log in. This is advisable to do in advance of tickets going on sale. Change the language to English.  Once logged in, click 'Exploring Thailand by Train'. This will take you to the bottom of the page that has thumbnails of the special excursion trips. Choose the one with the steam train. If you are quick, you will get a seat in the carriage at the front next to the locomotives. You will be able to see them through the open door during the journey. You can also buy tickets for this trip at your local train station. Call the hotline 1690 for more information. They speak excellent English.  For those of you having difficulty using your card to buy tickets online, you can reserve tickets by calling the hotline but you will need to go to the station within 24 hours to pay for them.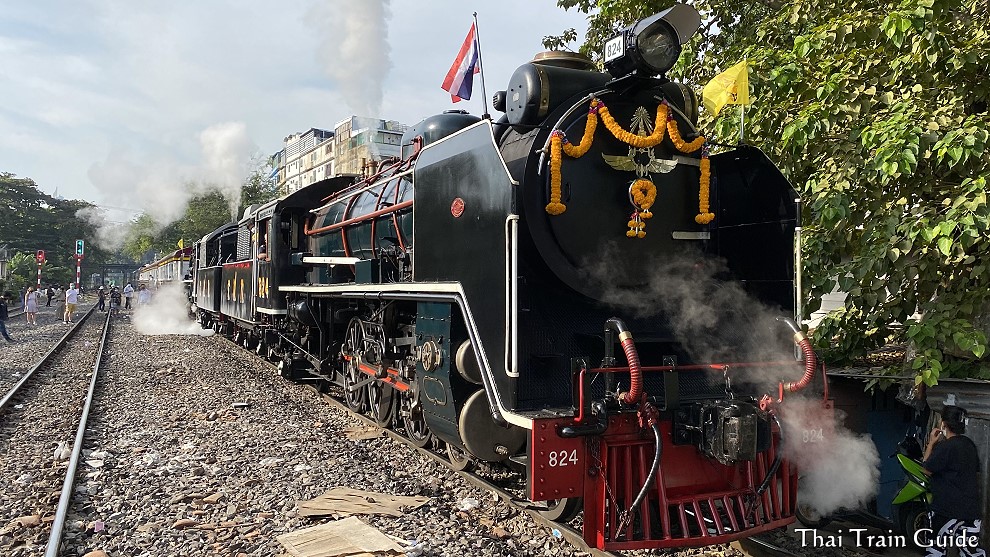 You can usually only choose seats in two different carriages at a time. If your desired seat is not in the first carriage, then click the icon to see what is available in the next carriage. However, the system automatically chooses a seat for you in the first carriage and you will need to click X to delete your seat in order to look at the next carriage. I prefer seats by the window in the direction the train is going. Coming back I will of course be looking the other direction.
There are only 3rd Class carriages with fan available on the steam excursions. However, sometimes a tour company reserves a carriage with air-conditioning but you won't be able to buy on the official website. You would need to contact the agency direct. We will post on our social media when we hear news about this.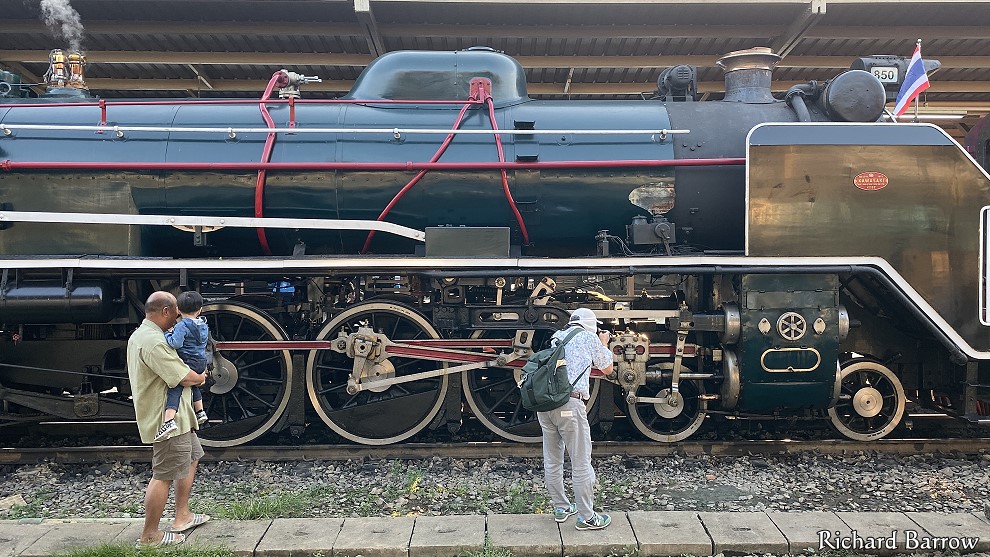 The train leaves Bangkok Railway Station (Hua Lamphong station) at 8:10 a.m. There is no reason why you cannot go there early in the morning at say 7:00 a.m. to take pictures first. You don't need a ticket. Alternatively, you can wait at one of the other stations in Bangkok. For example Samsen Station or Bang Sue Junction Station. It should return here in the evening at about 6:25 p.m. We have already posted the schedule for the steam train trip to Ayutthaya with tips and a map for photographers waiting along the route.
PHOTO BLOG: Steam Train Trip to Ayutthaya
The steam trains are usually kept at the locomotive workshops near Thonburi station when not being used. I have been there before to take pictures though officially it's not open to the public. Volunteers go there the day before the trips to do a final clean.