You have three options for buying train tickets online in Thailand:
D-Ticket (Official site)
12Go Thailand (travel agency)
Baolau (travel agency)
You can also buy tickets at any train station though you may have a communication problem at some smaller stations that don't often see foreign tourists. We personally use the official State Railway of Thailand (SRT) website called D-Ticket to buy train tickets. You can also download the SRT D-Ticket Application for your smartphone [App Store] or [Google Play]. However, the interface and support is not as friendly as the agency websites. There is an English version but they don't always translate everything. Some people have also reported problems with making payments. That is why some people like using the agency websites even though there is a service fee.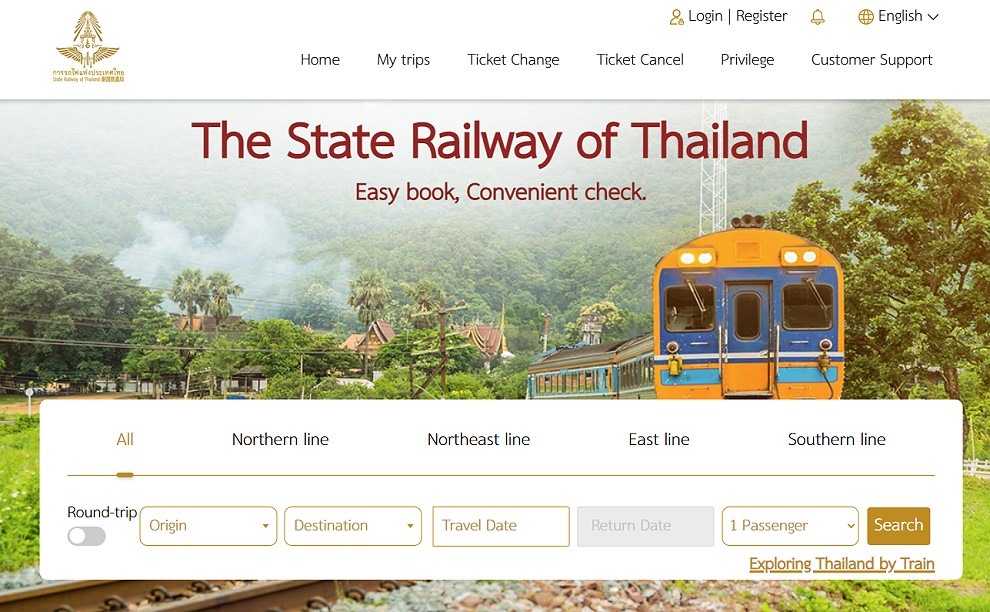 ADVANCE TICKETS: In the past, you could buy tickets 90 days in advance at the railway station or on the official D-Ticket website. However, since 29th June 2020, this advance time has been reduced as follows:
Passengers who buy tickets for less than 25% of the train distance can only purchase one day in advance
Passengers who buy tickets for more than 25% of the train distance can buy 30 days in advance
You may notice that the travel agency websites such as 12Go and Baolau sell tickets more than one month in advance. These are not confirmed ticket sales. However, it does have the advantage that the minute these tickets go on sale, their agents will be in the queue to buy the ticket for you.
TOURIST TRAIN TICKETS: For the Special Weekend Excursion trains, you have no choice but to buy on the official D-Ticket website or at your local train station. Change the language to English and then click 'Exploring Thailand by Train'.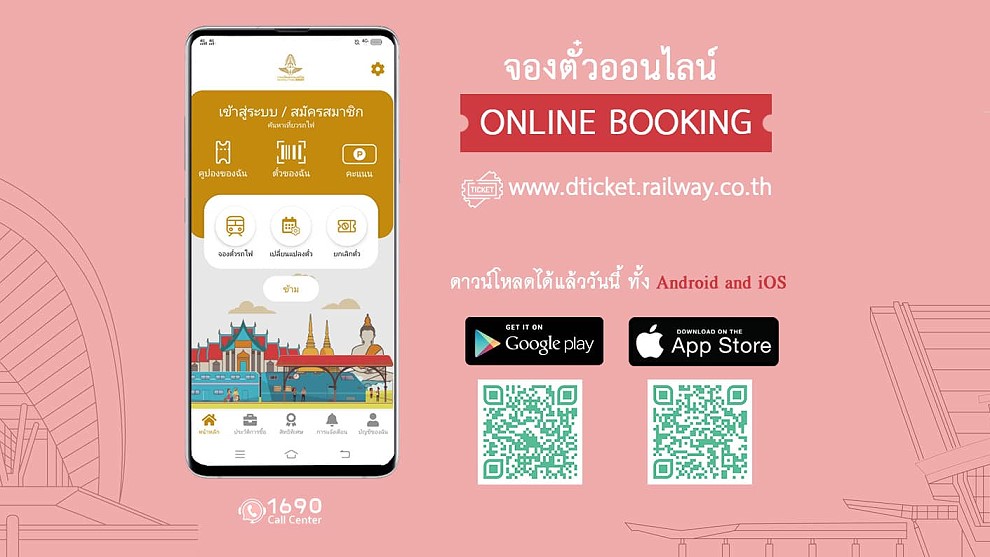 The SRT hotline is 1690 and they have English speaking operators. You can reserve a seat with them but you then need to go and pay at your local train station within 24 hours.