Steam Train Trip to Chachoengsao
The following is my live trip report that I posted on Facebook and Twitter as the train journey progressed. All photos were shot on my iPhone. This trip was made on 12th August 2020. For more details about steam train trips, please visit Steam Train Excursions in Thailand.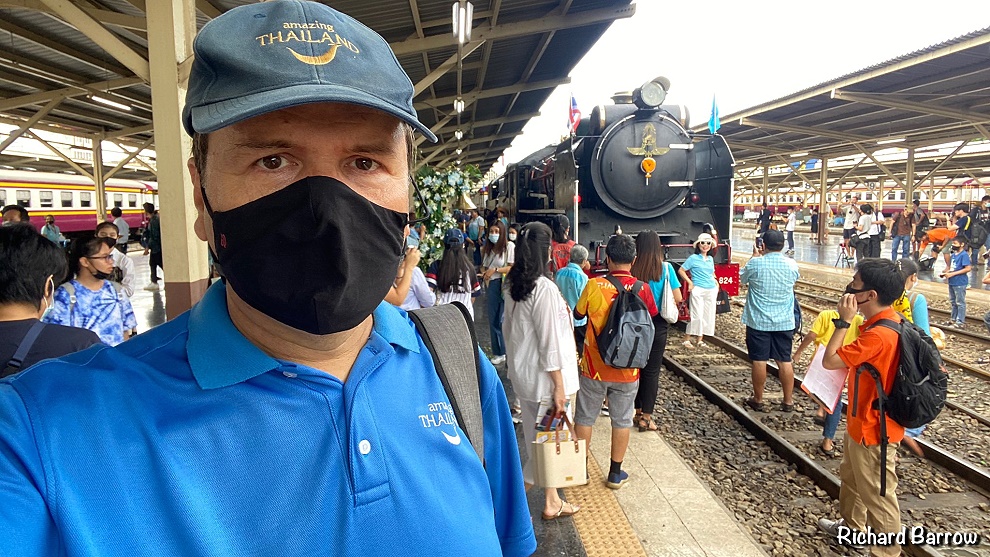 Good morning from Bangkok Railway Station. Today I'm taking the Steam Train Excursion to Chachoengsao. Journey time is about one hour and forty minutes.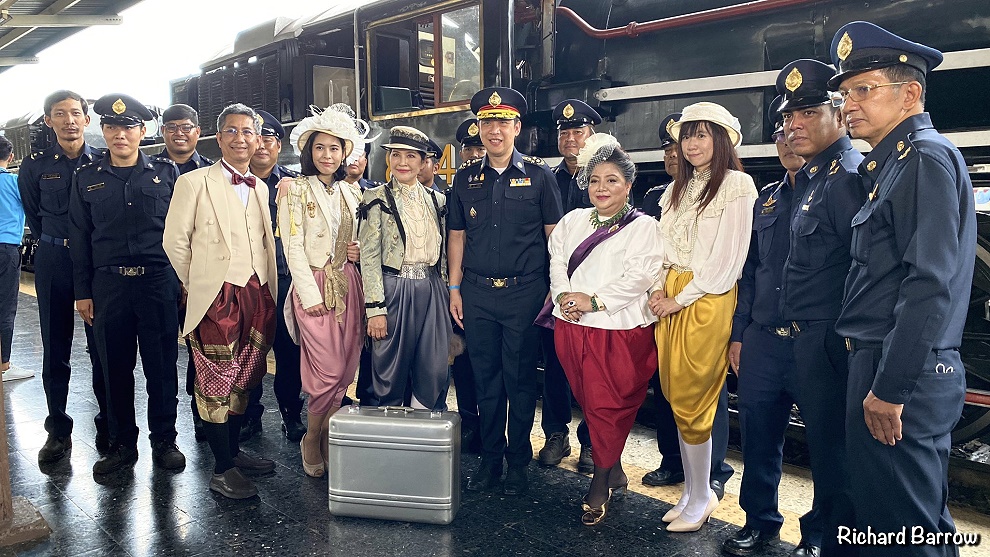 There are six steam train trips every year. Tickets cost 299 Baht. You can buy at any station.  
26th March: Ayutthaya

 

3rd June: Nakhon Pathom

 

28th July: Ayutthaya

 

12th August: Chachoengsao

 

23rd October: Ayutthaya

 

5th December: Chachoengsaoo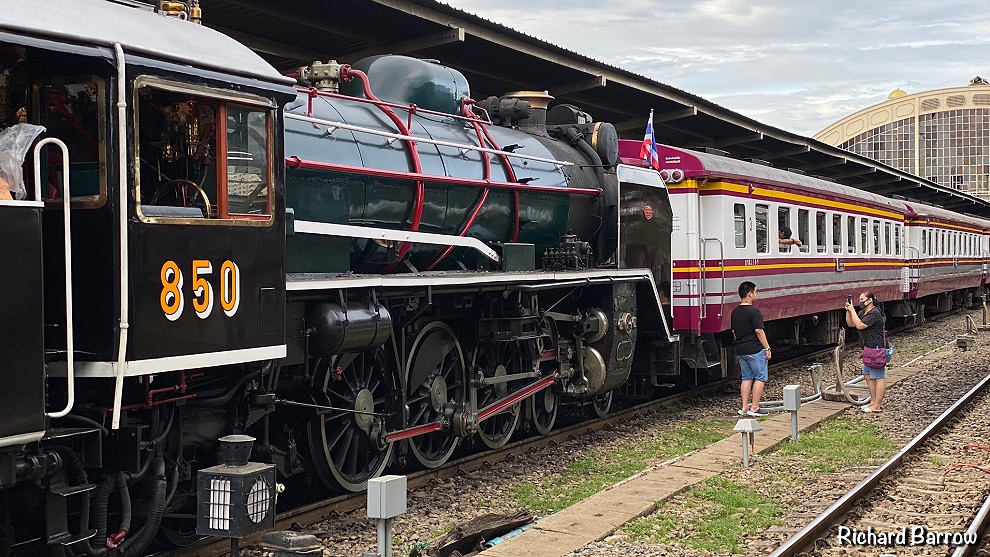 Our train is being pulled by Pacific steam locomotives No.824 and No.850. They were built by the Japan Association of Railway Industry. They are the last locomotives to be ordered and were used 1949-1950. They now only run on special excursions six times a year.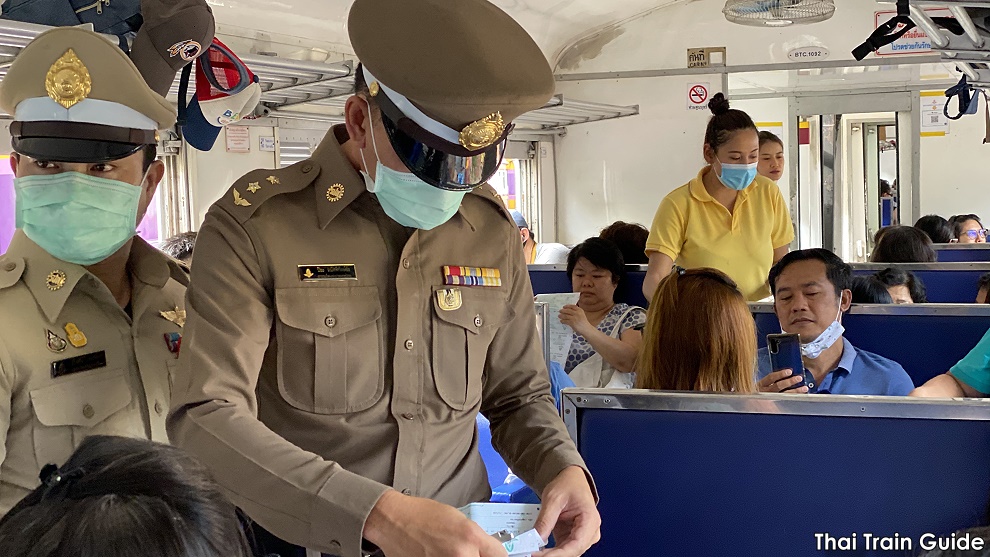 It's great riding the steam train, though you don't get any pictures of the steam locomotives while you are moving along. From where I'm sitting, I cannot actually see the locomotive. But I can hear the train whistles and see the crowds of people trackside taking photos. Which is kind of cool.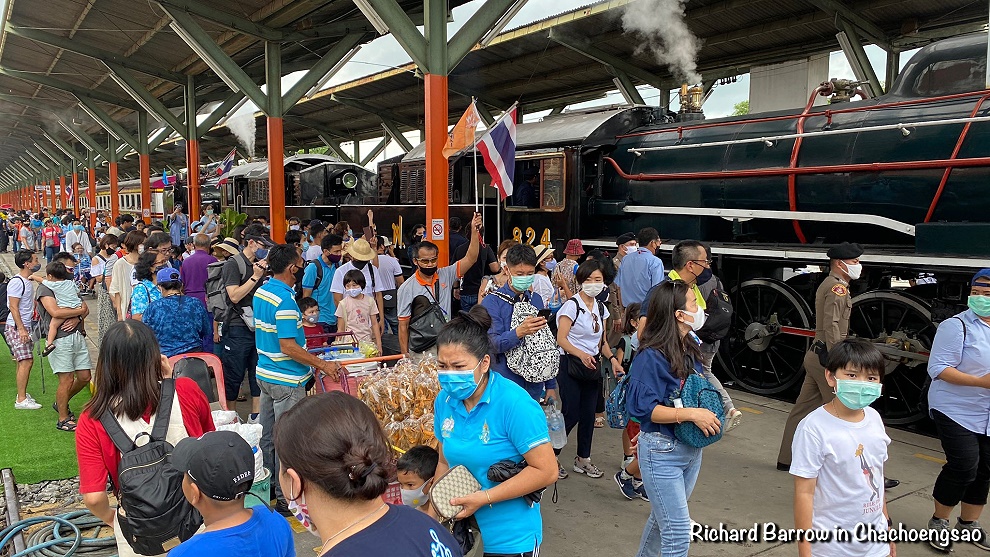 The steam train arrived in Chachoengsao about an hour late. We now have just under six hours to explore the city before taking the train back at 4:30 p.m. Some people had tours booked. Others left the station by songtaew. I have my e-scooter and so I will take my time.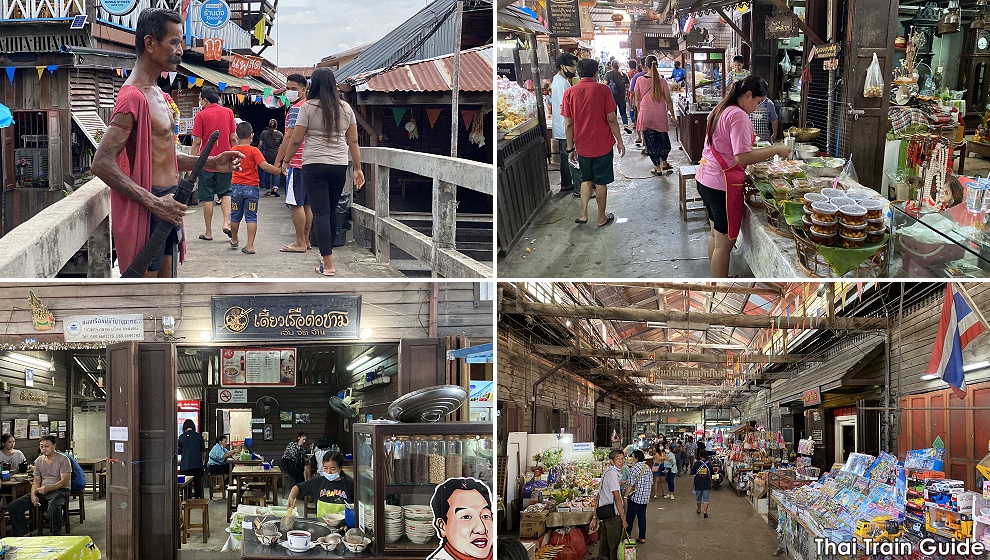 My first stop in Chachoengsao was at Ban Mai Riverside Market. This is an old traditional market with a lot of character. The best time to visit is weekends and public holidays.
MAP: https://goo.gl/maps/nAkgUMwqEdjCErxV8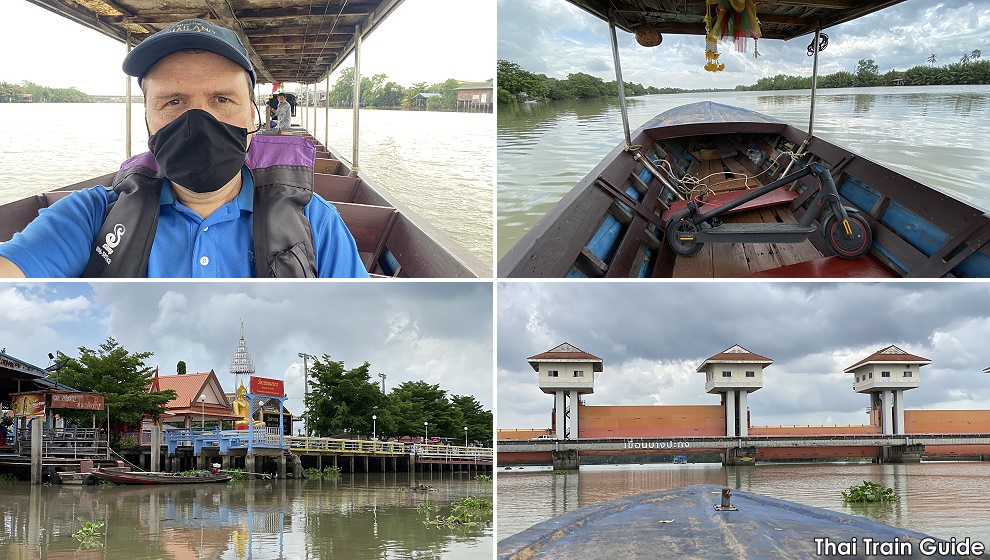 From Ban Mai market there are boat tours to Wat Saman Rattanaram. The round trip is 100 Baht for adults and 50 Baht for children. As there were no other customers, I decided to help the boatman out by renting the whole boat for 500 Baht. I enjoy boat trips and it's good value.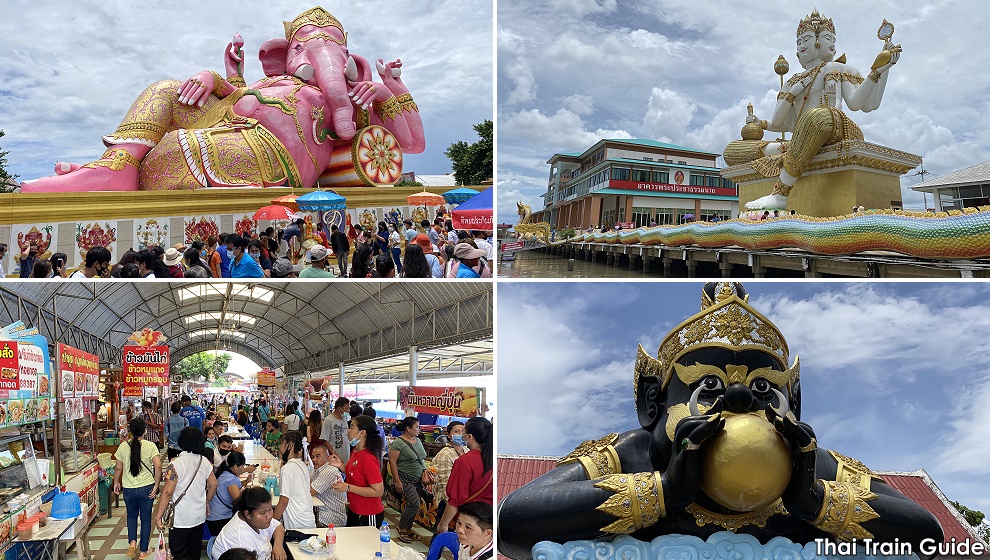 The highlight of Wat Saman Rattanaram in Chachoengsao is the Giant Reclining Ganesha. It is 16 meters high. There are also other statues at the temple from different religions. This place is very popular with Thais looking for good luck.
MAP: https://goo.gl/maps/Ua7tYtPEAYxNQ2147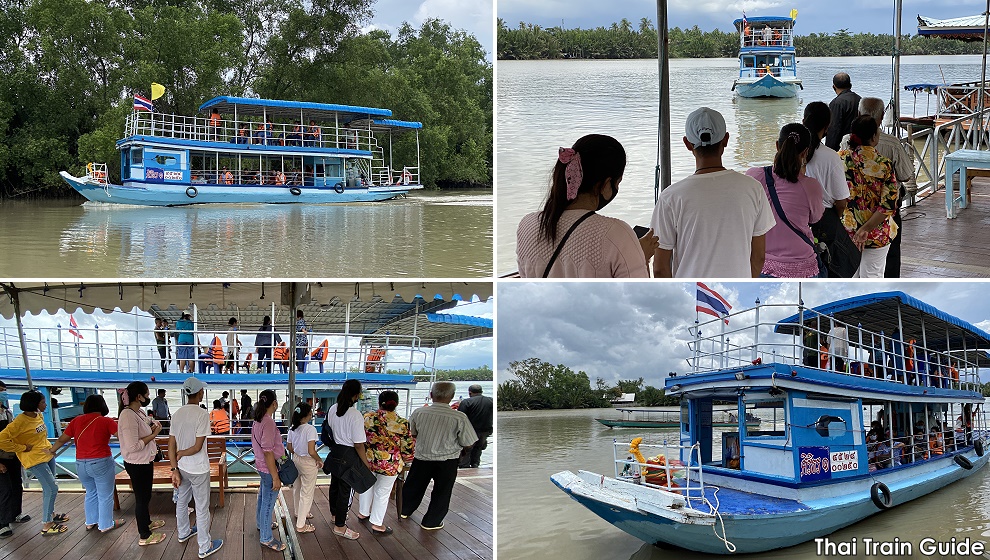 At Wat Saman Rattanaram you can join short boat trips up and down the river. Adults are 40 Baht and children 20 Baht. I didn't do this one but it seems good. Maybe next time.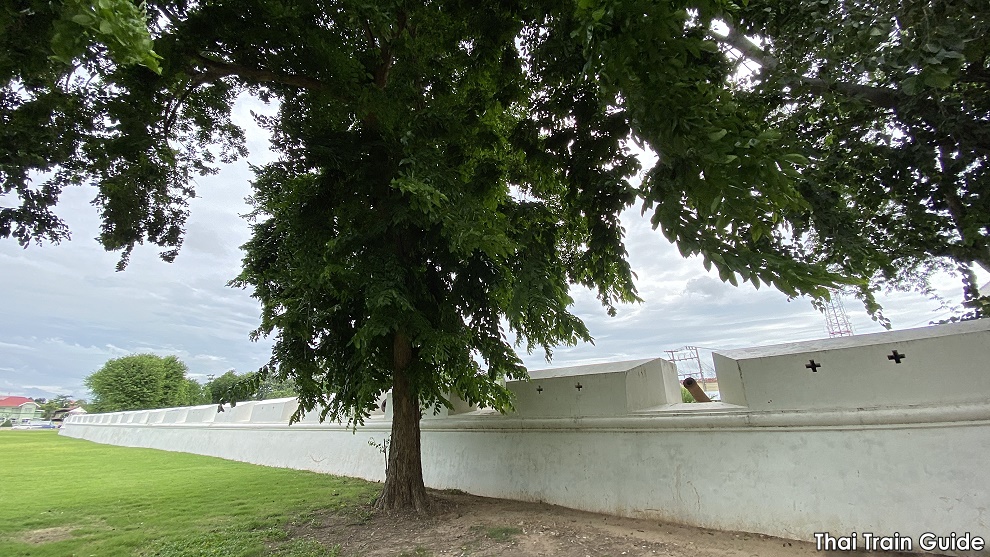 Chachoengsao Fort was constructed during the reign of King Rama III in 1794. During the reign of King Rama 5, this place was used by the army to fight the Aung Ye rebels or Chinese opium dealers who rampaged and robbed city dwellers.
MAP: https://goo.gl/maps/Ux6tkZYWn26TfVXN6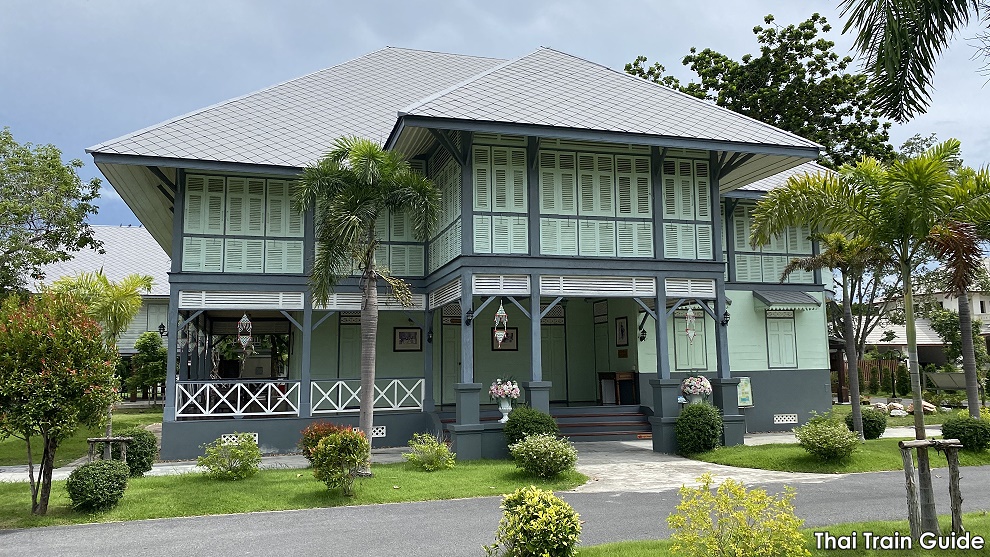 Chachoengsao Museum was formerly a palace of Krom Muen Marupong Siripat. King Rama V stayed here from 24-29 January 1907 after he rode the first train here from Bangkok Railway Station. The museum is open Wednesday to Sunday, 9am-4pm.
MAP: https://goo.gl/maps/HK63ydPAe2N1gZpZ6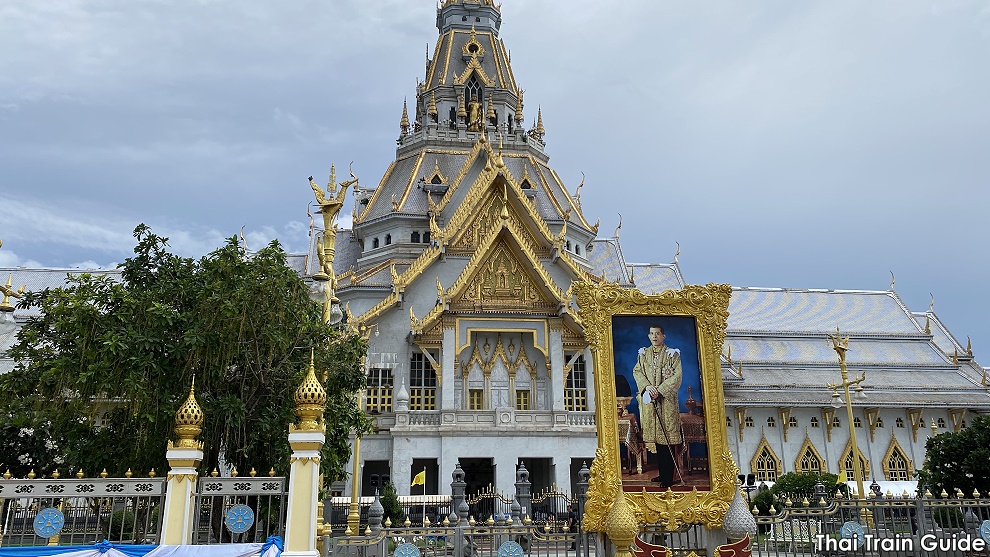 Wat Sothonwararam Worawihan is an ancient temple established alongside the Bang Pakong River in Chachoengsao. Inside is enshrined Luang Por Sothon, a revered Buddha statue. The temple building is the largest of its kind in Thailand.
MAP: https://goo.gl/maps/coKL3zBagY7hR5QC9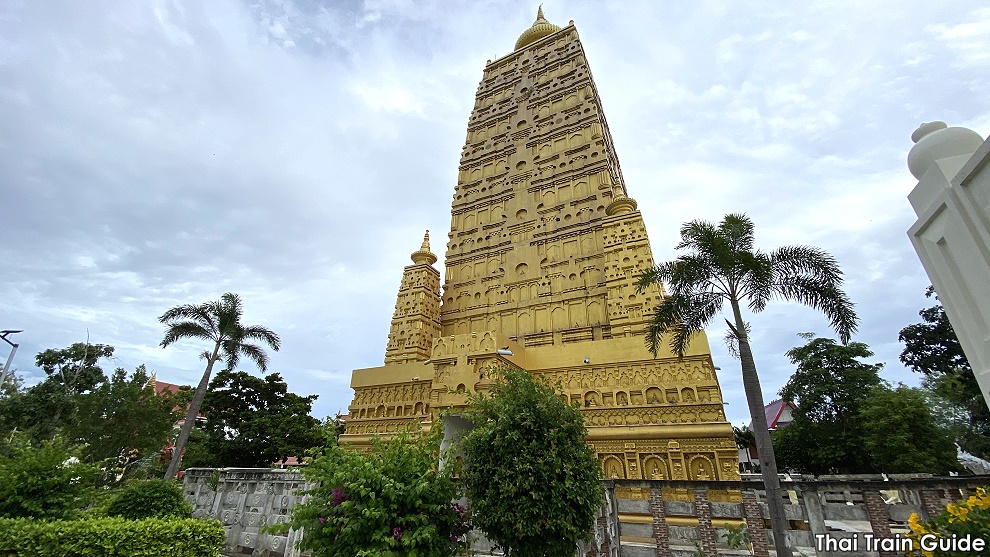 This is Wat Chom Phothayaram in Chachoengsao. I saw the golden stupa from the train and so I thought I would come and check it out. The temple grounds has structures that represent important times in the Buddha!s life, like birth and enlightenment.
MAP: https://goo.gl/maps/LDWUwZTDkkaZG4Q1A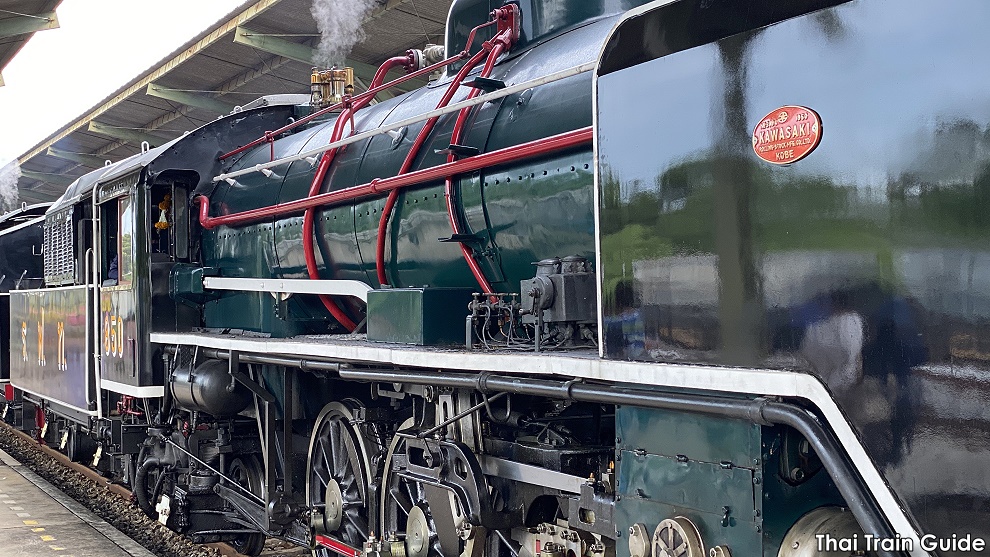 That's a wrap on my steam train excursion to Chachoengsao. I hope you enjoyed my photos and I've inspired you to do the trip yourself. For information about the next steam train trip, please visit Steam Train Excursions in Thailand.