Day trip to Pasak Chonlasit Reservoir
The following is my live trip report that I posted on Facebook and Twitter as the train journey progressed. All photos were shot on my iPhone. I went on the trip on 16th November 2022.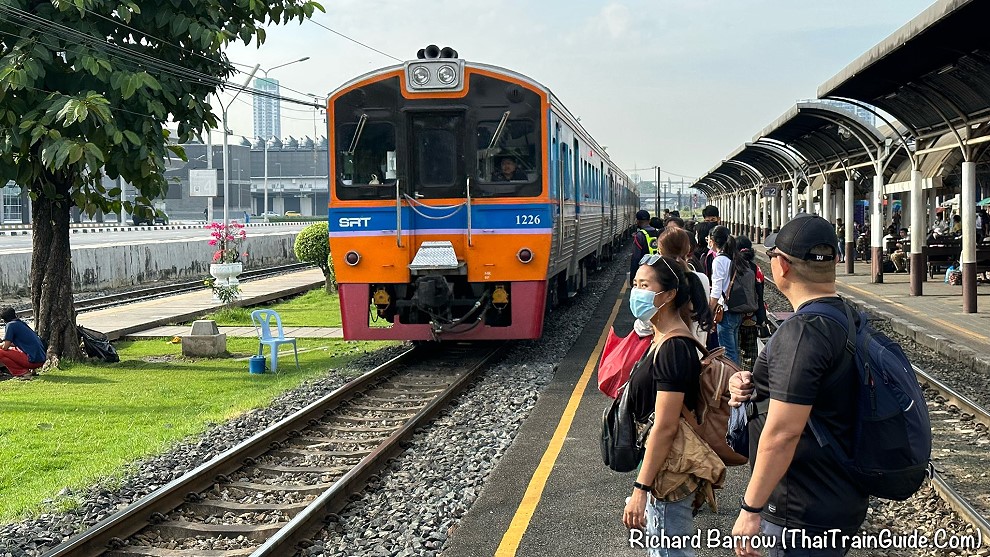 Good morning from Bang Sue Junction. Today I'm going to the viaduct across Pasak Chonlasit reservoir. So many people were telling me they were having difficulty buying tickets for the Floating Train excursion that I decided to put together a DIY trip that can be done on any day.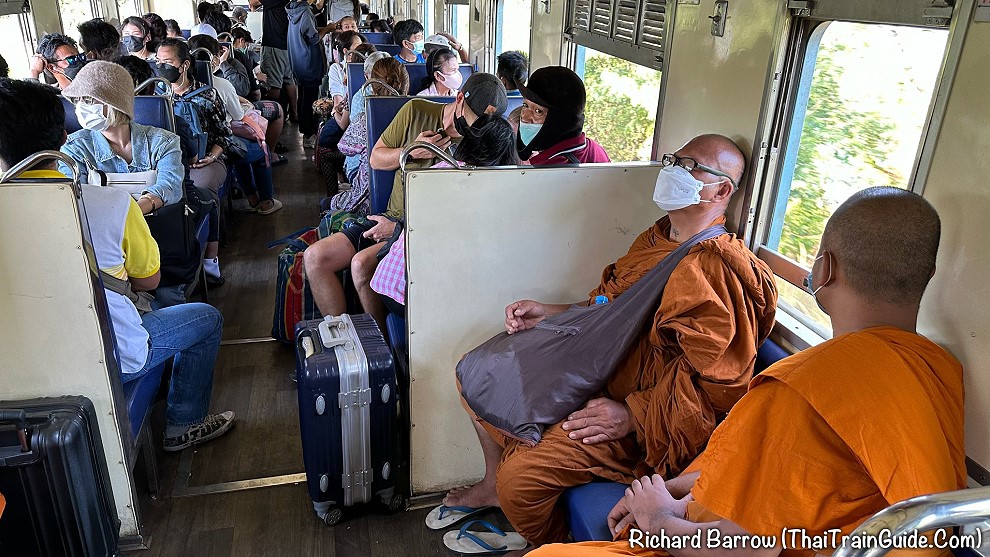 I'm taking Nong Khai Express No.75. It departs Bangkok at 8:20 a.m. and arrives at Khok Salung Station at 11:12 a.m. Tickets are 186 Baht for 3rd Class with fan or 292 Baht for 2nd Class with air-con.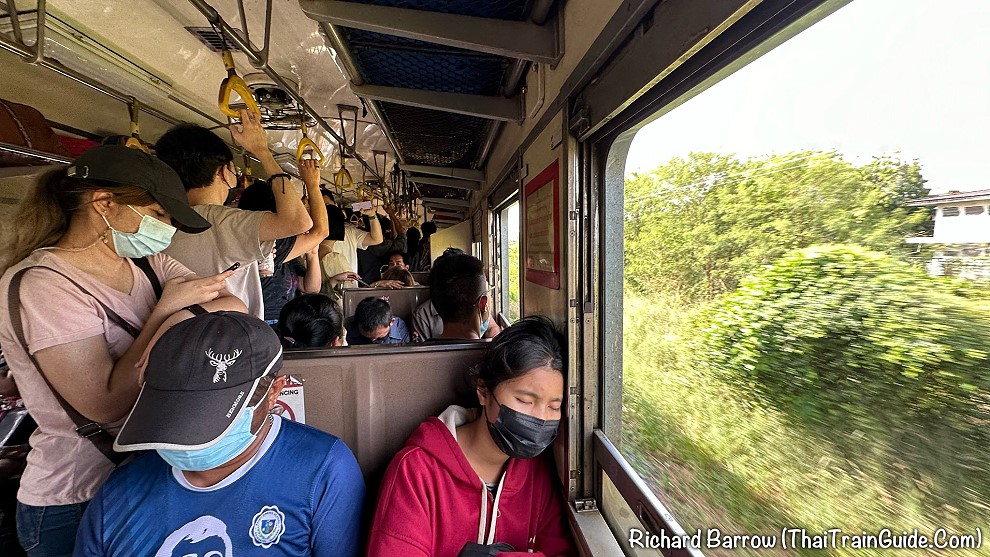 I chose 3rd Class as the windows are open and it is easier to take photos. It is advisable to book your ticket in advance as some stretches of my journey were standing room only.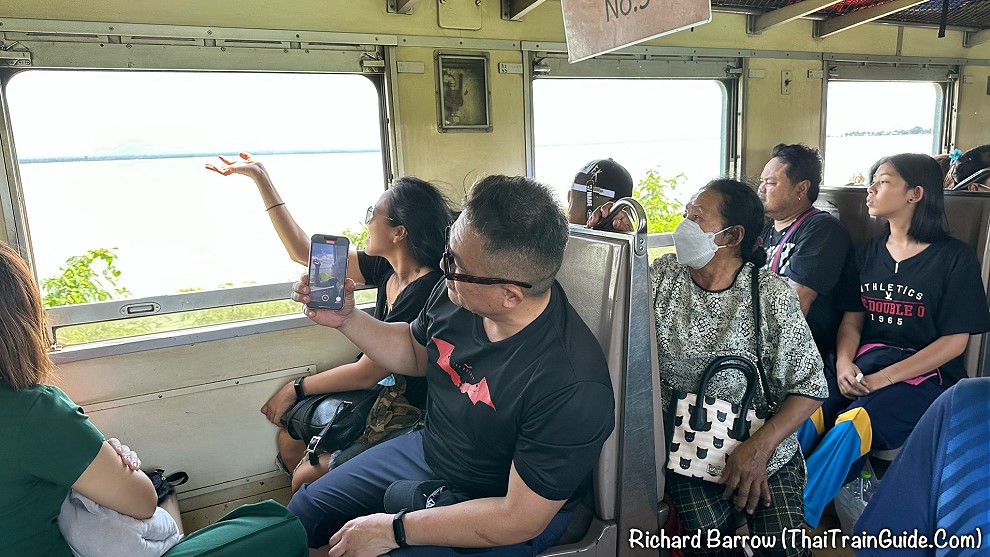 The highlight of the trip starts from about 11:00 a.m. just after it leaves Kaeng Sue Ten Railway Station. This is when the train passes over the viaducts.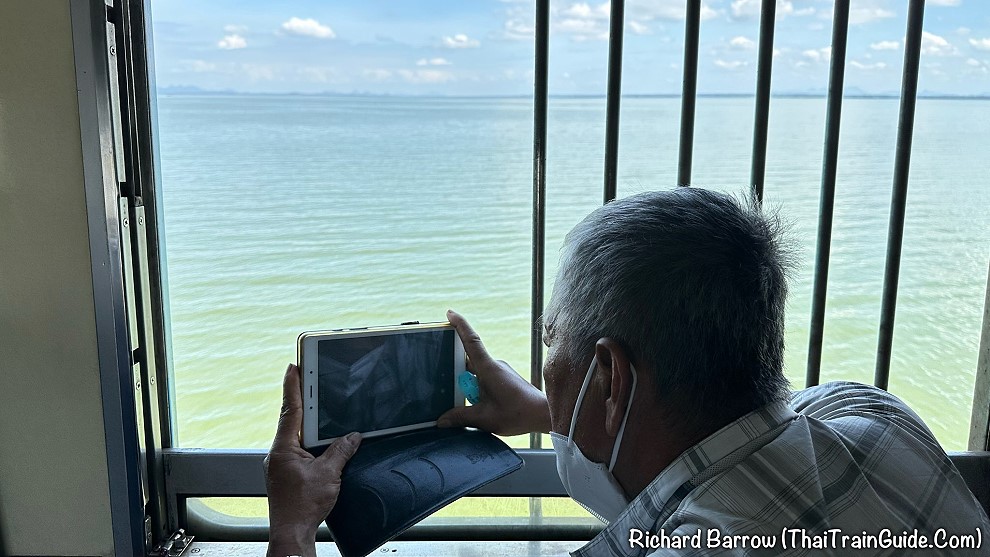 The right hand side is slightly better as the reservoir stretches as far as the eye can see on this side.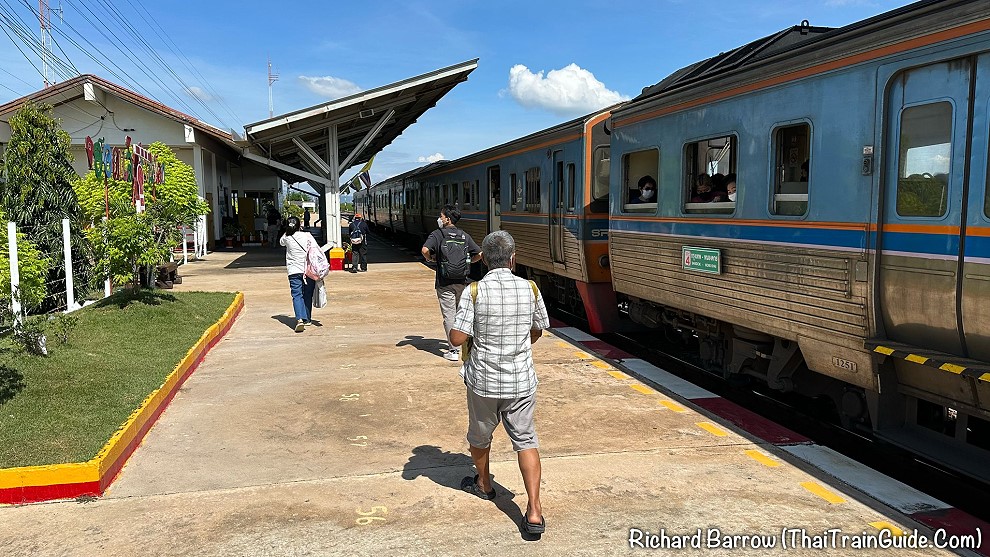 My train arrived at Khok Salung Railway Station at 11:15 a.m. The viewpoint is about a ten minute walk to the north of the station. From the station I turned right and just walked with the tracks on my right.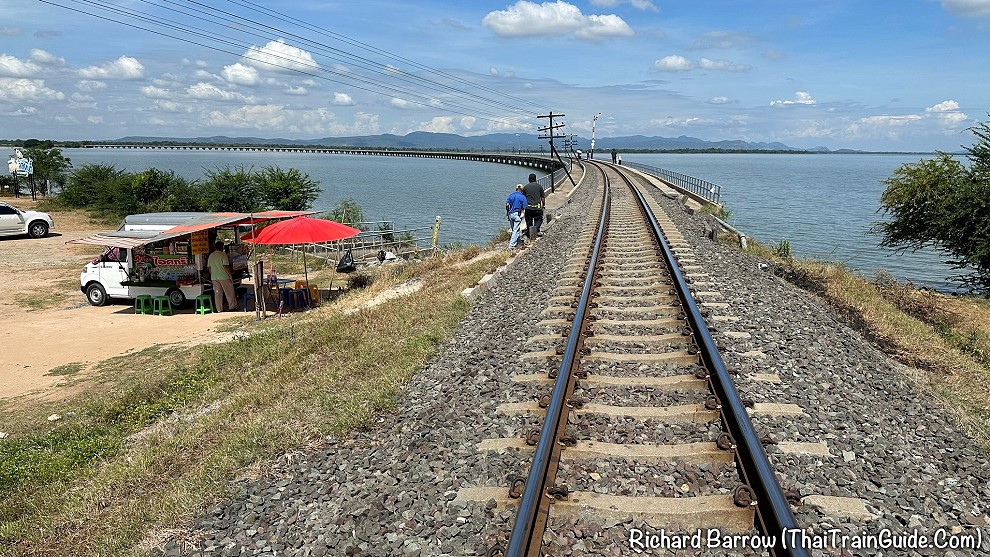 I walked through a field and then clambered up onto the embankment for the last part. Map: https://goo.gl/maps/VCB3pbsPpzz3FcYH9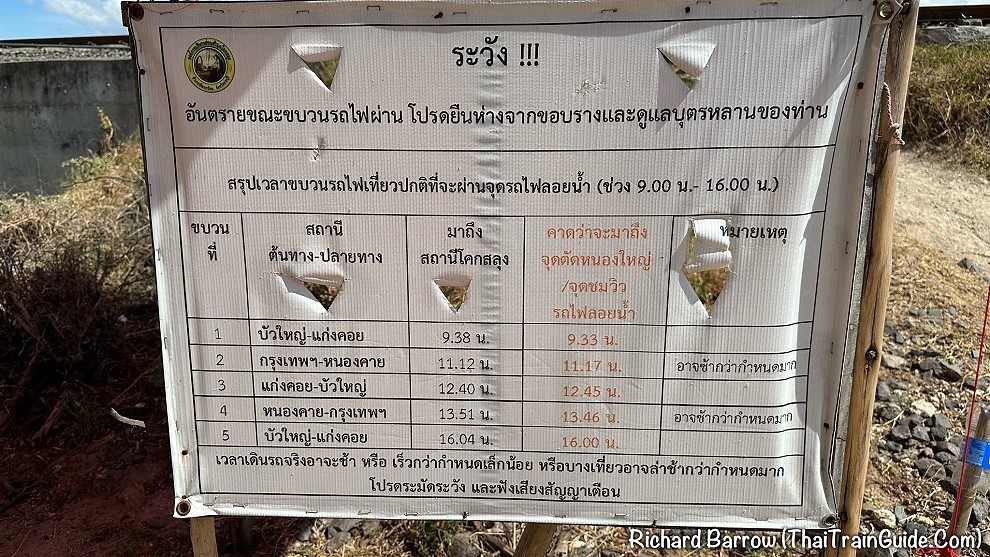 These are the times trains cross this viaduct. My train crossed here at 11:17 a.m. The next one will come at 12:45 p.m. That's the one I came here to photograph. The one at 1:46 p.m. is the one I will take back to Bangkok and so cannot take a picture of this one.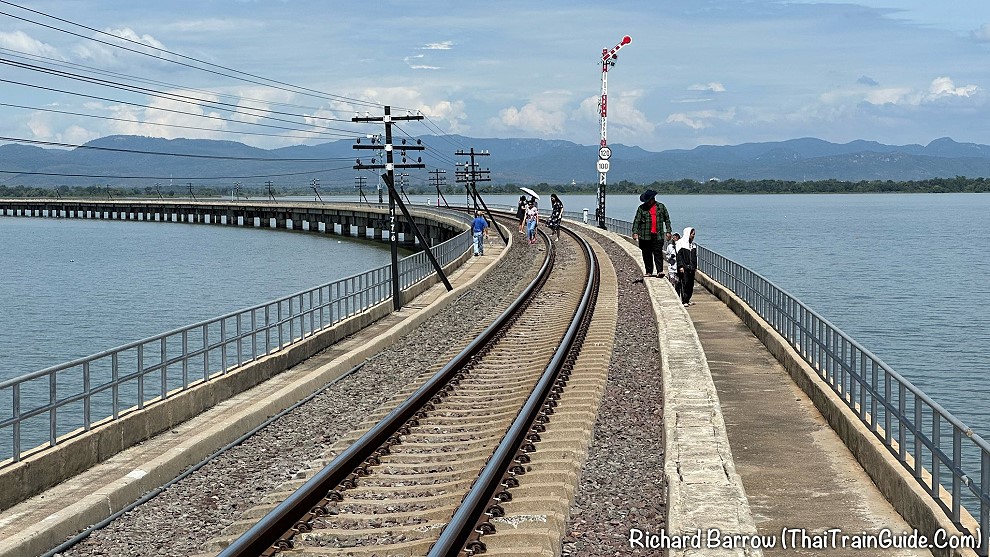 I had about an hour to wait at the viewpoint for the next train, but it wasn't a problem. I kept busy taking photos on the viaduct and then flying my drone.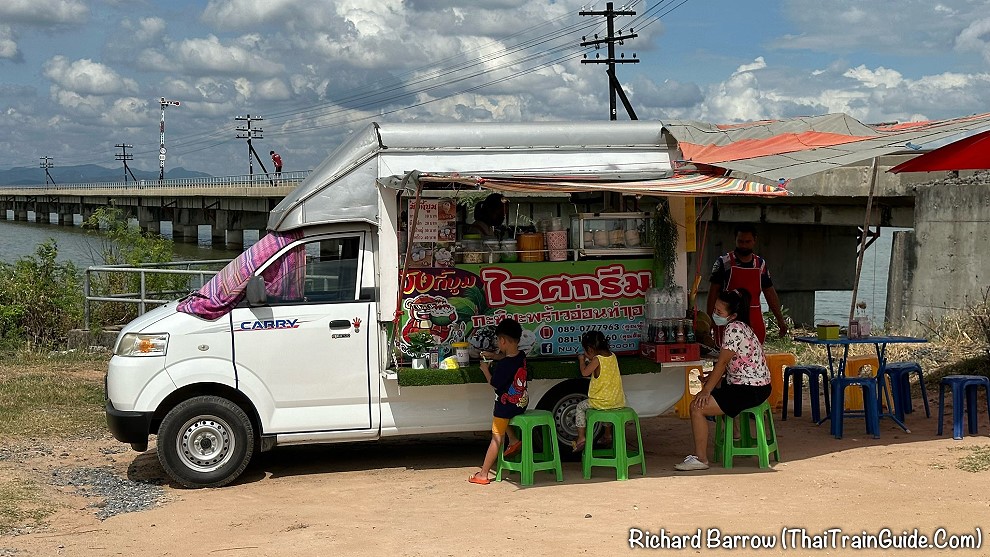 There is also this vendor here every day selling drinks and ice cream. At the weekend there are others. I sat in the shade while drinking coconut water for the first round and then later some ice cream.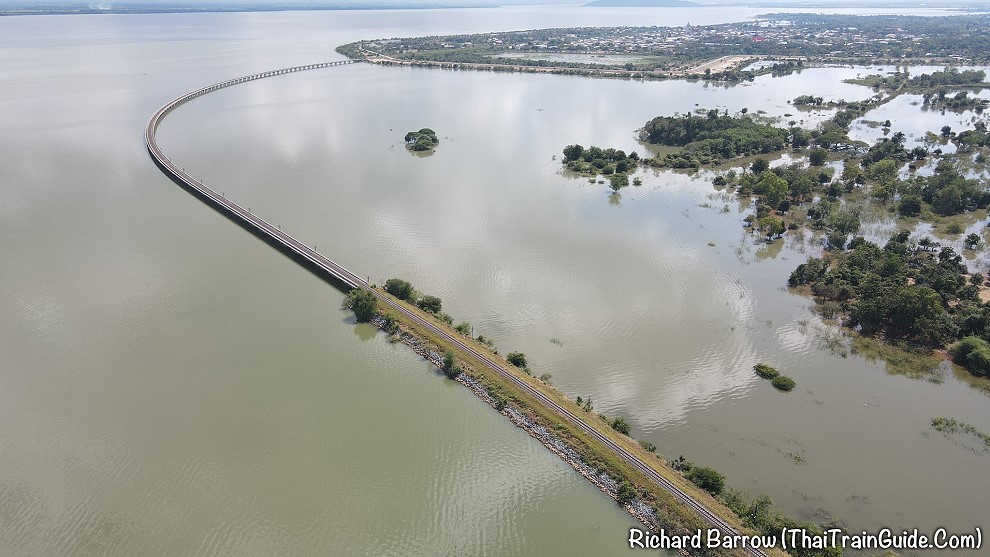 Drone photo of the viaduct across Pasak Chonlasit Reservoir. At the other end of this viaduct is Khok Salung station and town where I was sitting in the shade while flying my drone. I think the drone was about 1.8 kilometres from me at this point.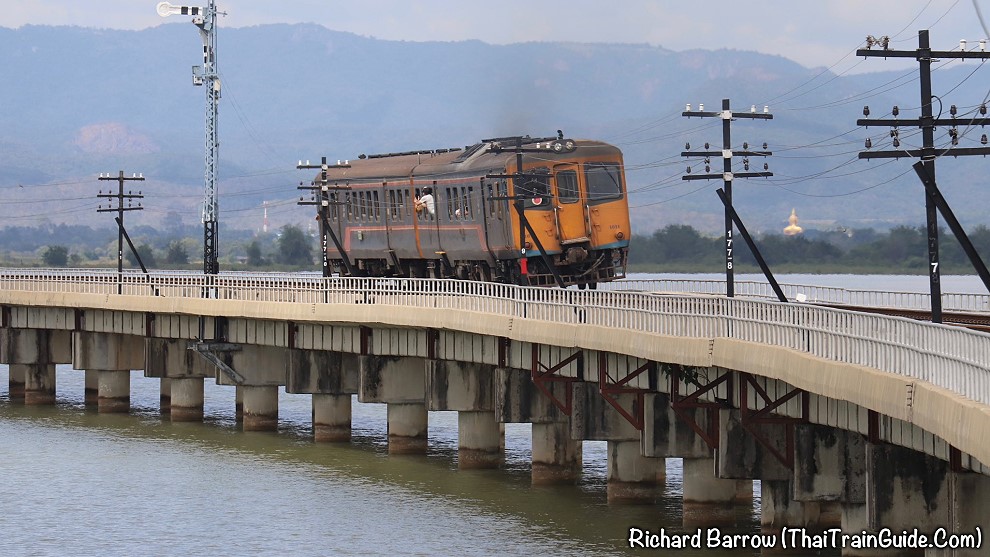 Photo of Ordinary No. 439 train heading to Bua Yai Station as it crosses one of the Pasak Chonlasit viaducts.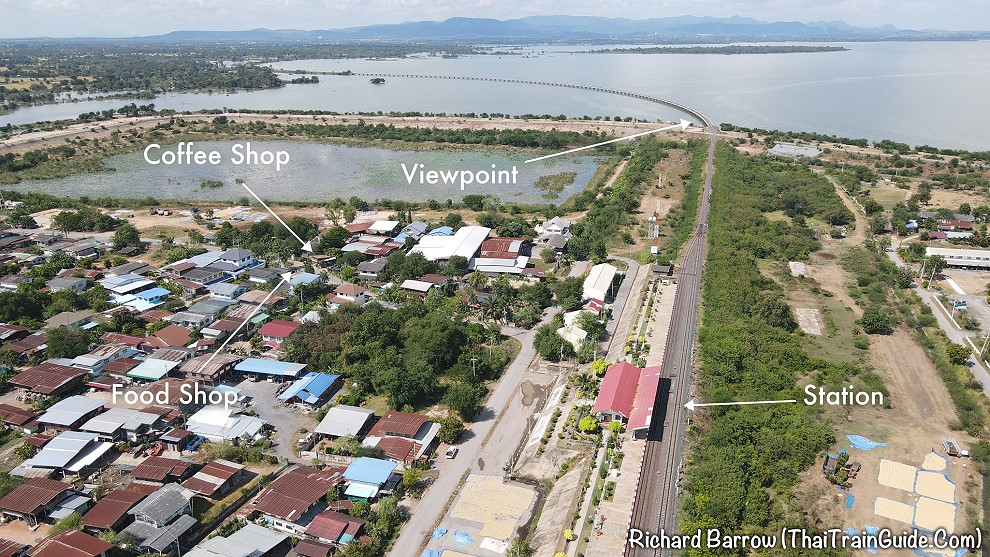 Once I had finished taking photos at the viewpoint I had about an hour before catching the train back to Bangkok. From the viewpoint to the station it's a 10 minute walk along the tracks. Trains don't come that often, but always look out for unexpected trains.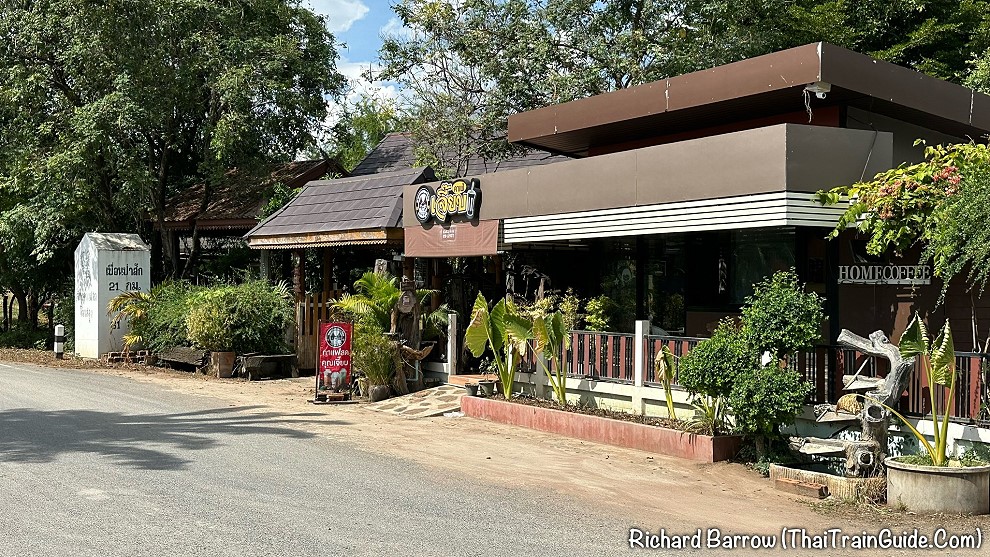 The station master told me about a food shop and coffee shop about a two minute walk away from the station. This is the coffee shop. The made to order food shop is opposite. I had stir-fried minced pork with basil.
Food Shop: https://maps.app.goo.gl
Coffee Shop: https://maps.app.goo.gl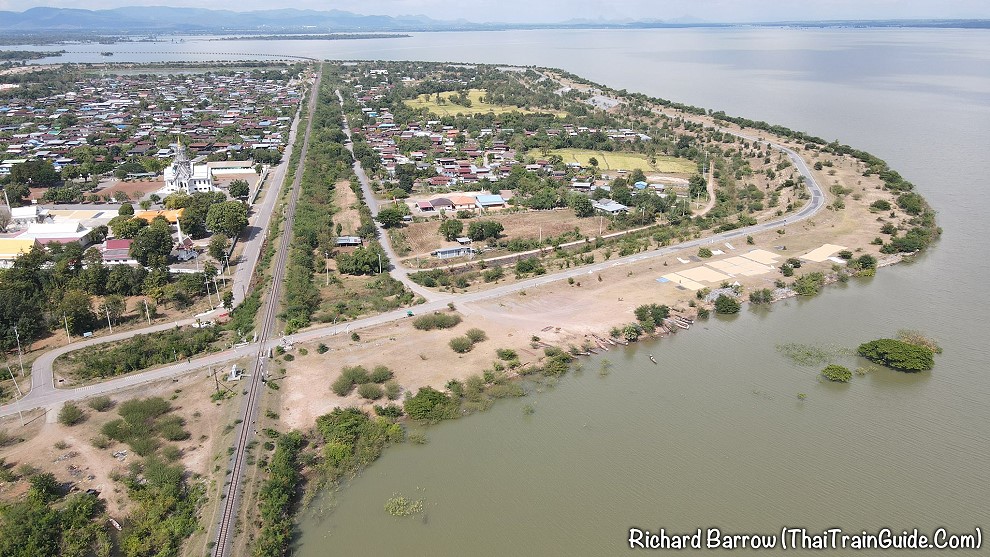 Drone photo Khok Salung. This is looking towards the station and viaduct where I was taking photos earlier.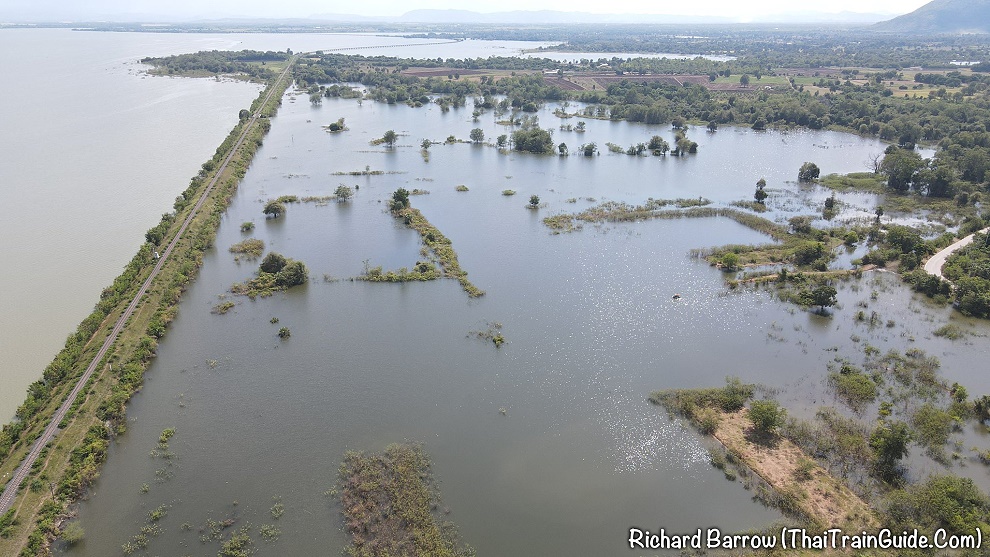 This drone photo is taken from the same place but looking the opposite direction. You can see an embankment on the left and then in the distance another viaduct across the reservoir. It is this section where the weekend excursion train stops for people to get out to take pictures.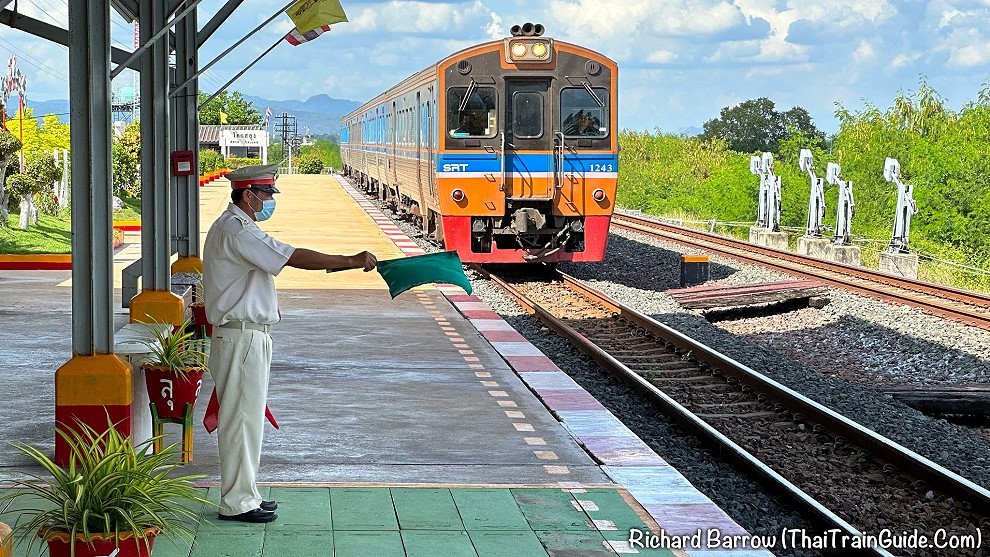 For the return trip I am taking Express No.76 that was going from Nong Khai back to Bangkok. This was scheduled to arrive at Khok Salung Station at 1:52 p.m. and arrive back in Bangkok at 5:10 p.m.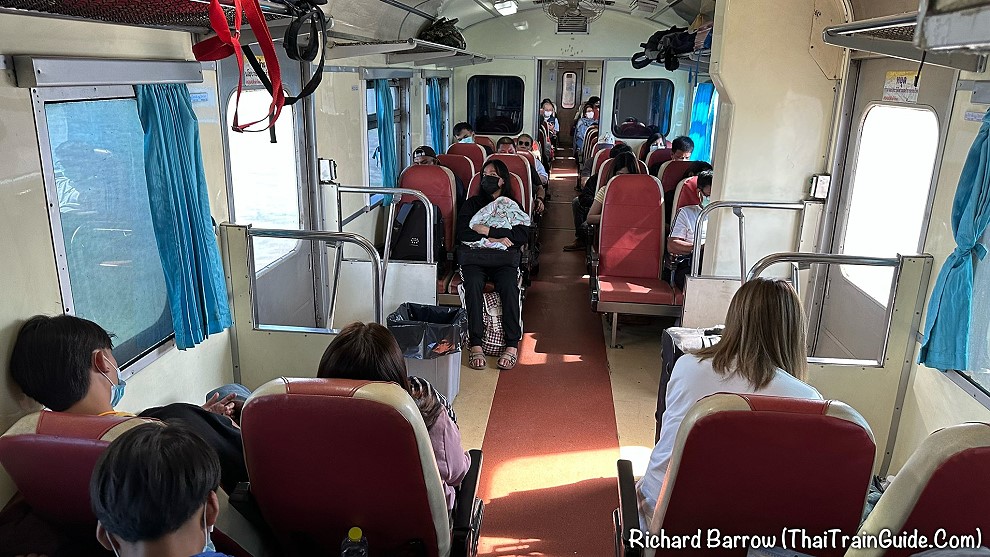 This time I went for 2nd Class with air-conditioning for obvious reasons. The ticket was 292 Baht.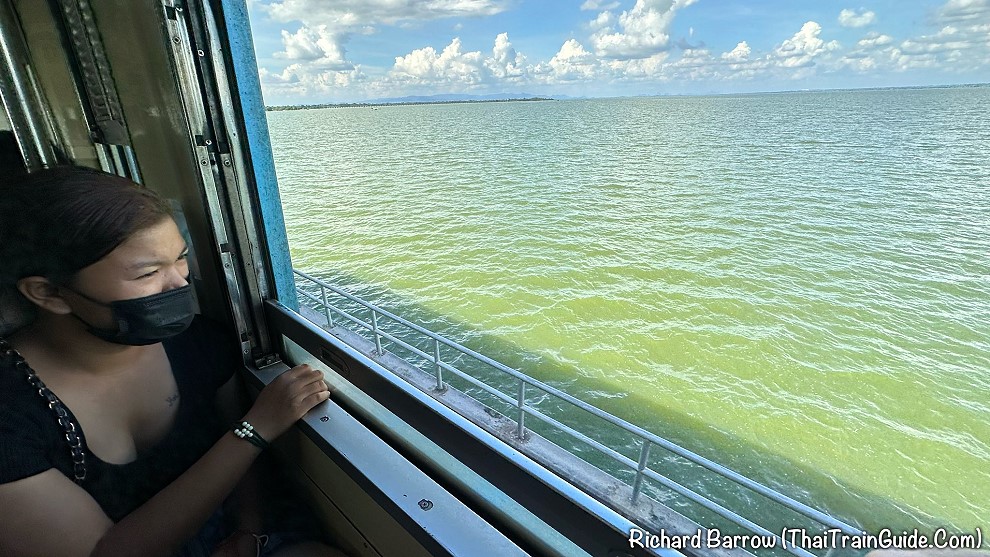 Don't forget to get your camera ready as soon as you leave Khok Salung Railway Station as you will be passing back over the viaducts. To get this picture I had to go to the 3rd Class carriage. Windows in 2nd Class are tinted and a bit scratched and so not good for taking photographs.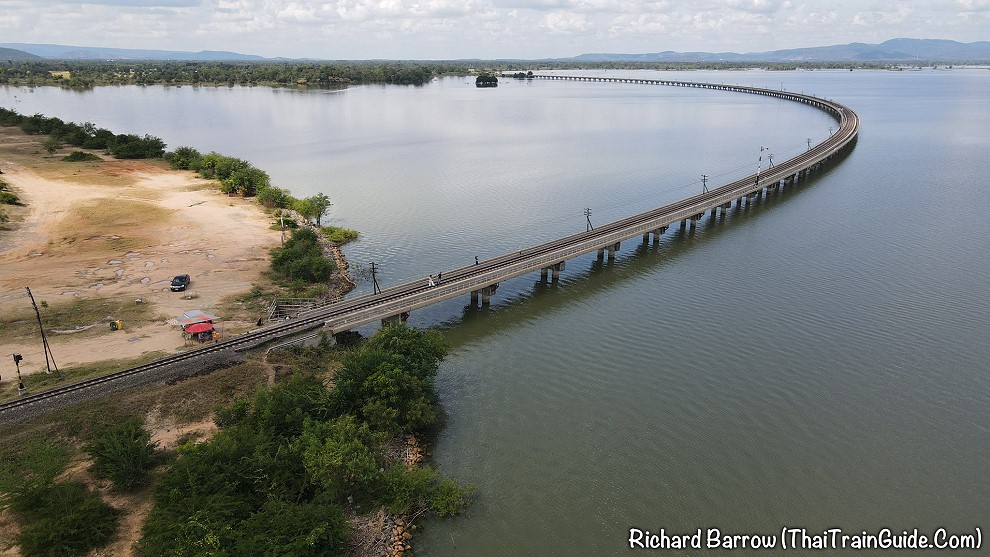 I hope you found this trip interesting. Let me know if you plan to do it or have ideas to adapt it. See you on the next trip. Don't forget to follw me on Twitter on @ThaiTrainGuide and @RichardBarrow.