Although you can visit the "Bridge on the River Kwai" (Saphan Kwae Yai) at any time, the best time to visit and take photographs is when a train is passing over it. There are places on the bridge where you can stand safely while the train passes or you can stand on the river bank where I think you can get better pictures. If you do stand on the bridge, please be careful as tourists have been killed by the train in the past. The following is the timetable for trains arriving at the station halt on the northern side of the River Kwae Yai. Other than the weekend tourist train, they only stop at the station for a minute or two.
RELATED LINK: Is it the River Kwai Bridge or River Khwae Yai Bridge or Maeklong Bridge?
RELATED LINK: Times for Taking Photos of Trains on the Tham Krasae Wooden Trestle Bridge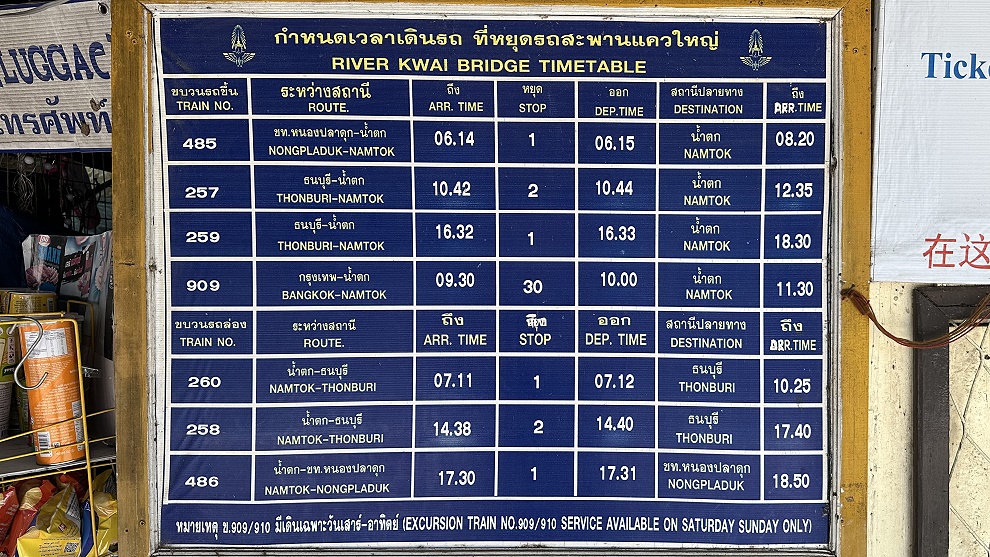 IN THE MORNING: If you are standing on the station side, you will have one train come towards you at 7:11 a.m. For the other morning trains, you might want to be on the other side of the bridge to get a picture of the front of the train. These trains cross at 6:14 a.m., (10:00 a.m. *) and 10:42 a.m.
* At the weekends, there is a special tourist train that will stop at this station at 9:30 a.m. for about thirty minutes before crossing the bridge at 10:00 a.m.
IN THE AFTERNOON: If you are standing on the station side, you will have trains come towards you at 2:38 p.m., (3:45 p.m. *) and at 5:30 p.m. If you are on the other side of the bridge, you will see a train coming towards you at 4:33 p.m.
* The weekend special tourist train crosses the bridge at around 3:45 p.m. though it is often late.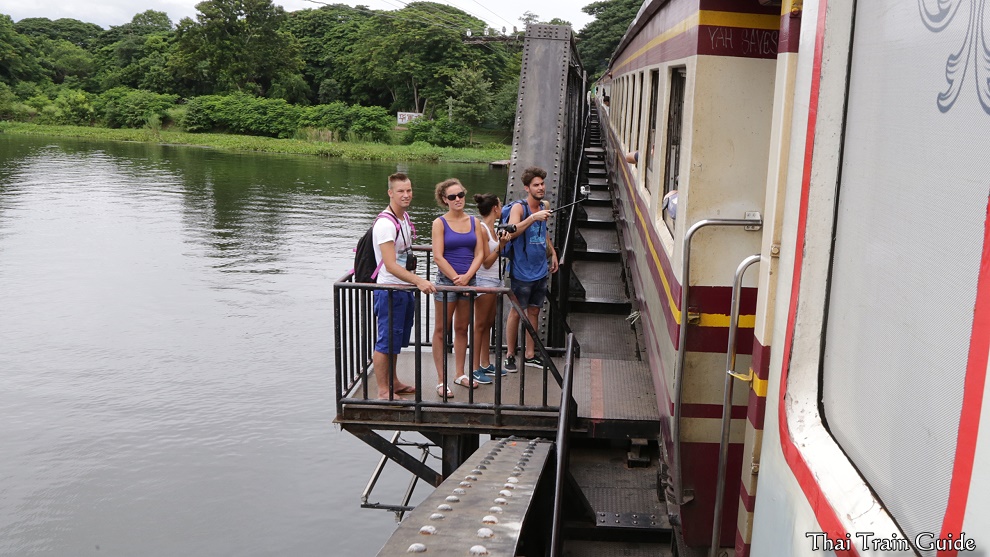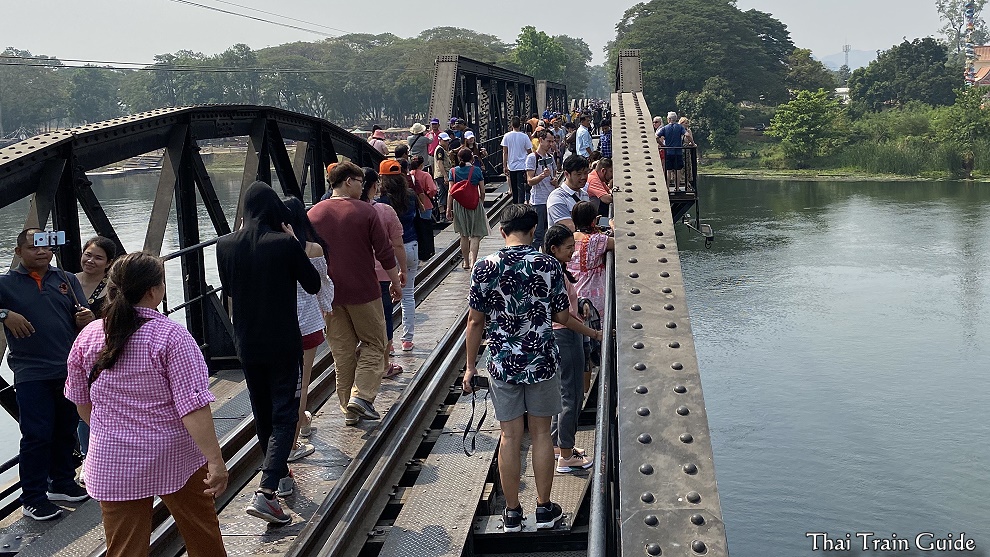 GOOGLE MAP
RELATED LINK: Is it the River Kwai Bridge or River Khwae Yai Bridge or Maeklong Bridge?
RELATED LINK: Times for Taking Photos of Trains on the Tham Krasae Wooden Trestle Bridge