Bradshaw's Through Routes to the Chief Cities, and Bathing, and Health Resorts of the World
Bradshaw's was a series of railway timetables and travel guide books published by W.J. Adams and later Henry Blacklock, both of London. They are named after founder George Bradshaw, who produced his first timetable in October 1839. Although Bradshaw died in 1853, the range of titles bearing his name (and commonly referred to by that alone) continued to expand for the remainder of the 19th and early part of the 20th century. 'Bradshaw's Through Routes to the Chief Cities, and Bathing, and Health Resorts of the World' was published in 1913. – Wiki
Below can be be found the entry for Thailand, or Siam as it was known at that time. The Southern Line only went as far as Hua Hin when the guidebook was published but they were already building lines further south. In 1918, trains were able to go all the way to Malaysia via Padang Besar. Going north, the line hadn't reached Chiang Mai yet. The northernmost station at this time was in Phrae province. The line reached Chiang Mai in 1922. The Northeastern Line only went as far as Nakhon Ratchasima.
Click on the images below to see a bigger version of the text.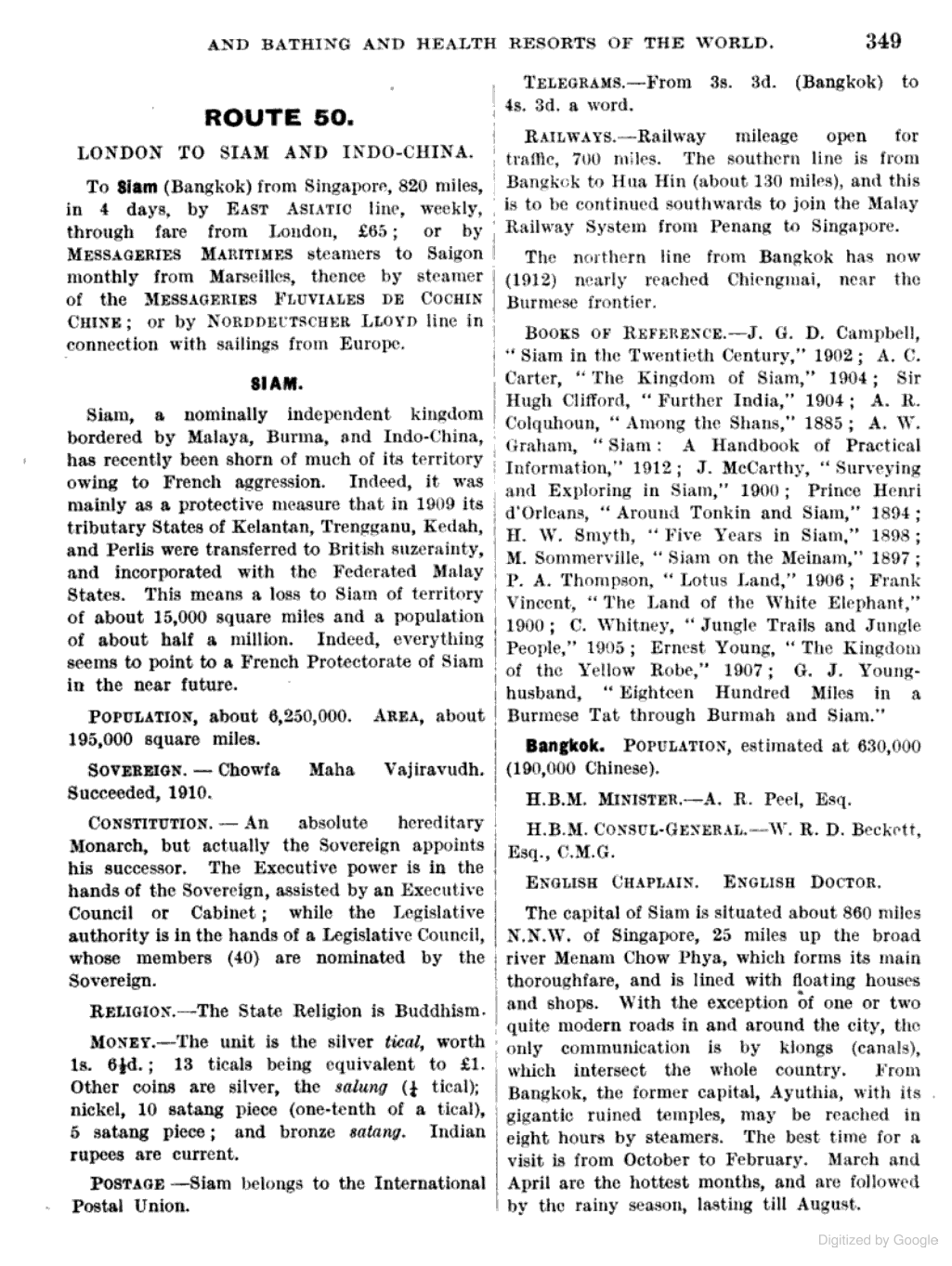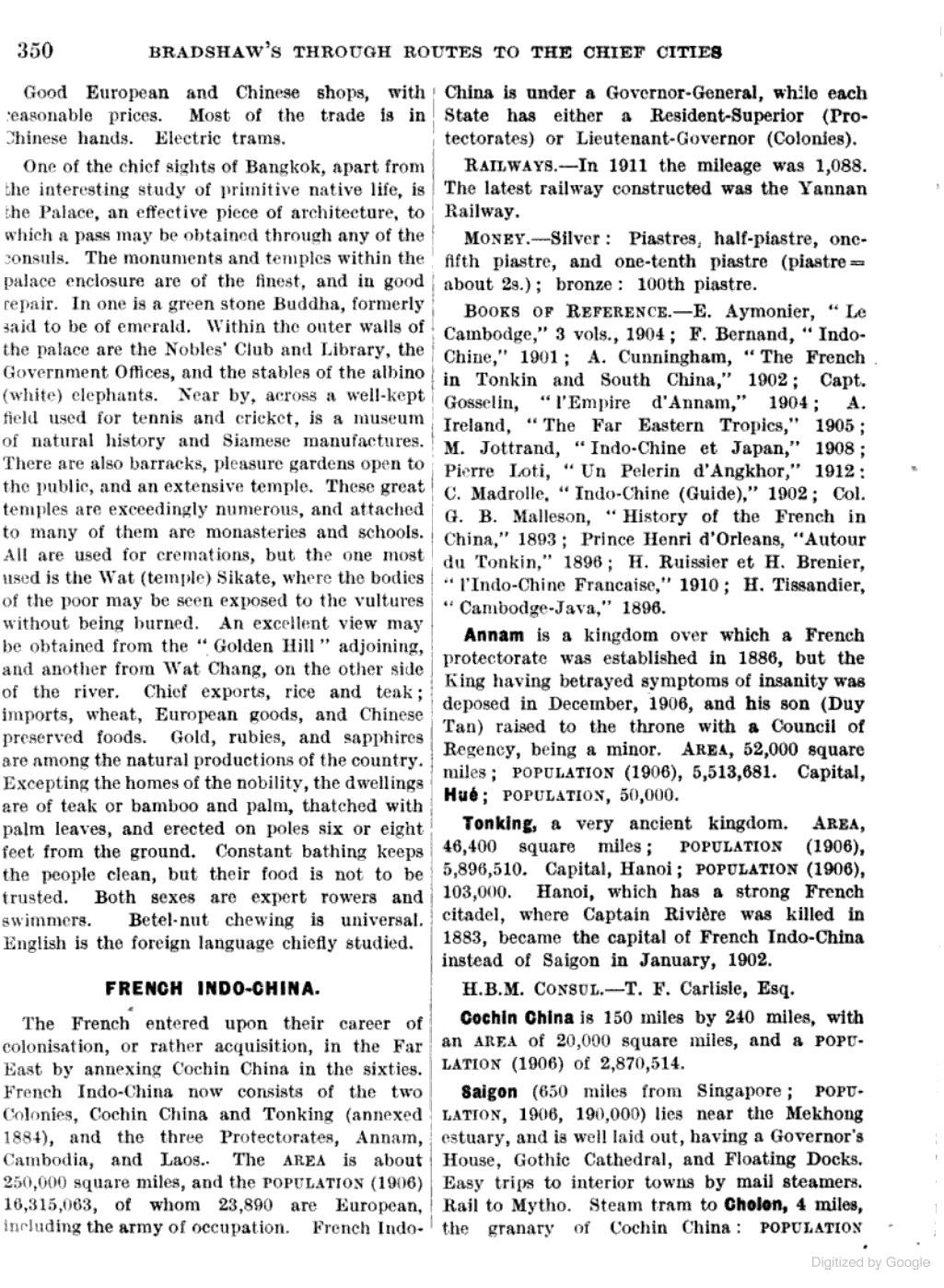 The BBC released a 20-part series called Great Asian Railway Journeys presented by Michael Portillo in 2020. As in his previous rail documentaries, this uses the Bradshaw guide. Four of the episodes were shot in Thailand and you can watch them online by clicking here.