Tour of Hua Lamphong Station and Makkasan Workshops in September 2022
As part of the 125th anniversary celebration of railways in Thailand, and looking forward to what is coming next, you are invited to join a day long tour to discover railway history in the heart of Bangkok on 3rd and 18th September 2022. The event is organised by รัตนโกสิเนหา Rattanakosineha, an architectural tour agency.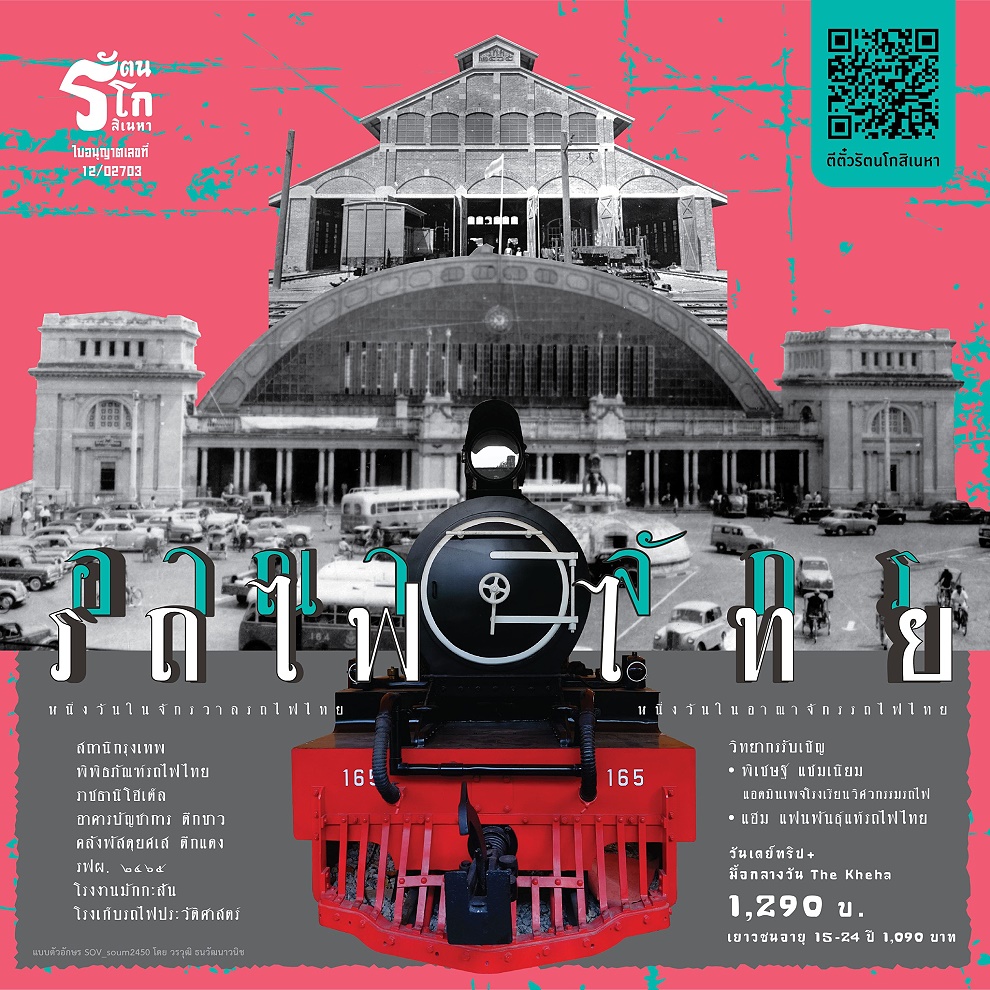 The tour starts at 8:30 a.m. at Bangkok Railway Station (Hua Lamphong), where you will first visit the Thai Railway Museum. Next up is the former Ratchathani Railway Hotel inside the station which is now offices. Then you will visit the monument to mark the founding of the State Railway of Thailand and then nearby historical buildings owned by the State Railway of Thailand. Lunch is at The Kheha, which is included in the tour price. After lunch you will take a train to Makkasan workshops where you will get a special tour inside the buildings and also get to see the steam locomotives. The tour ends at 4:00 p.m.
Guest speakers are Ham, a railway fan, on 3rd September and Pichet Chamniam on 18th September. Cost is 1,290 baht or 1,090 baht for people aged 15-24. Part of the proceeds will go to the Thai Railway Foundation. Each day trip is limited to only 30 people. Please note, the tours are conducted only in Thai language though Ham does speak excellent English.
Apply via Facebook m.me/Rattanakosineha
Apply via Line https://lin.ee/eoKAw9J
Review from Khun Thanthip on the trip on 19 June: www.facebook.com/archer.sanasen