Day Trip to Lopburi – Home of the Monkeys
The following is my live trip report that I posted on Facebook and Twitter as the train journey progressed. All photos were shot on my iPhone. I went on the trip on 20th August 2022.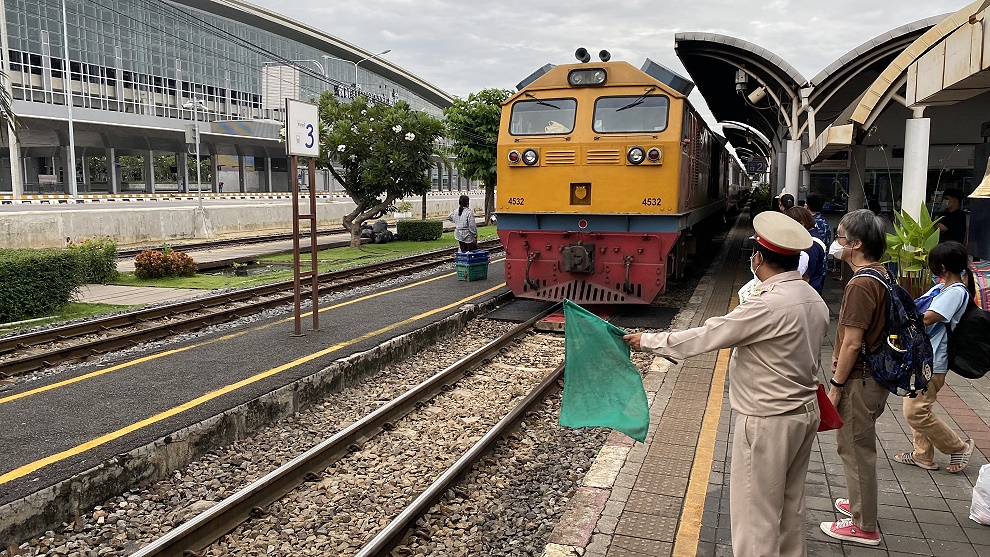 Good morning from Bang Sue Junction. Today I'm doing research for the Trip Planner chapter of the Thai Train Guide. I'm aiming for at least ten itineraries by the end of the year. Today's day-trip is to Lop Buri.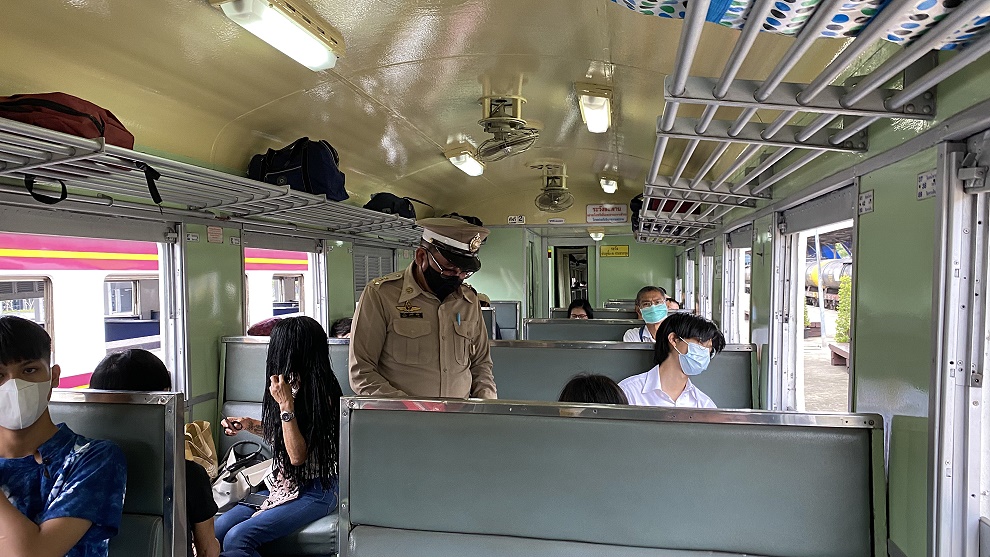 Today I'm taking Rapid No.111(Bangkok to Den Chai). I will be getting off in Lop Buri. 3rd Class is 50 Baht and 2nd Class is 94 Baht. No A/C on this train. My alternative train for this day-trip is Special Express No. 7 which is 45 minutes faster, has A/C but is 374 Baht.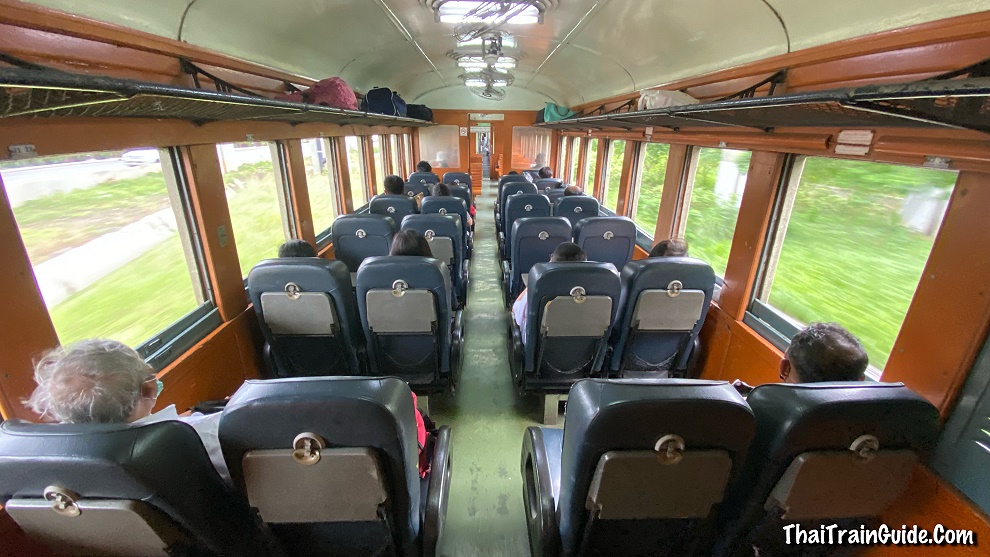 This is 2nd Class on Rapid No.111 to Den Chai. More comfortable than 3rd Class but no A/C. The other half of this carriage is 3rd Class and has wooden seats.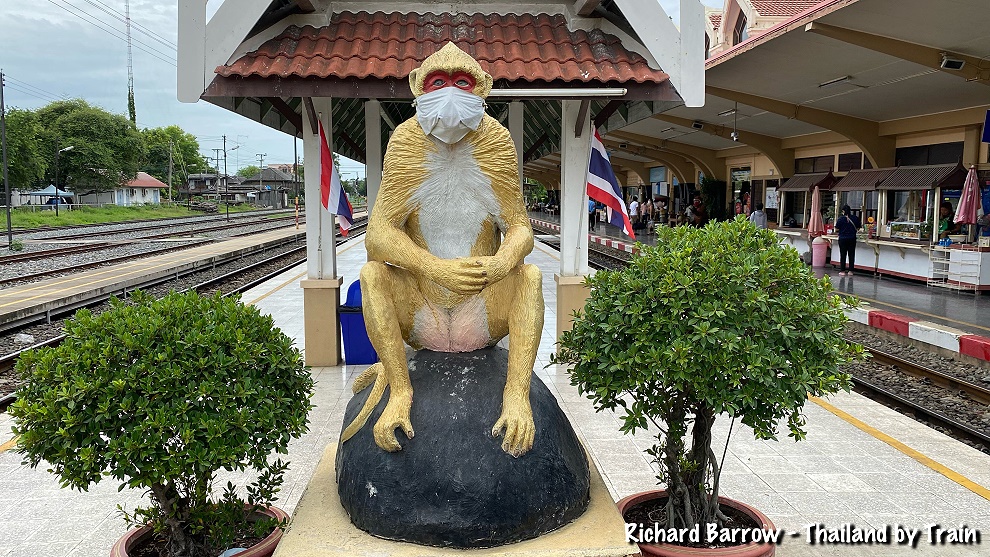 I've arrived safely in Lop Buri, home of the monkeys.  I now have four and a half hours to explore the city before going back. This should be more than enough time as everything is within 10-15 minutes walking distance.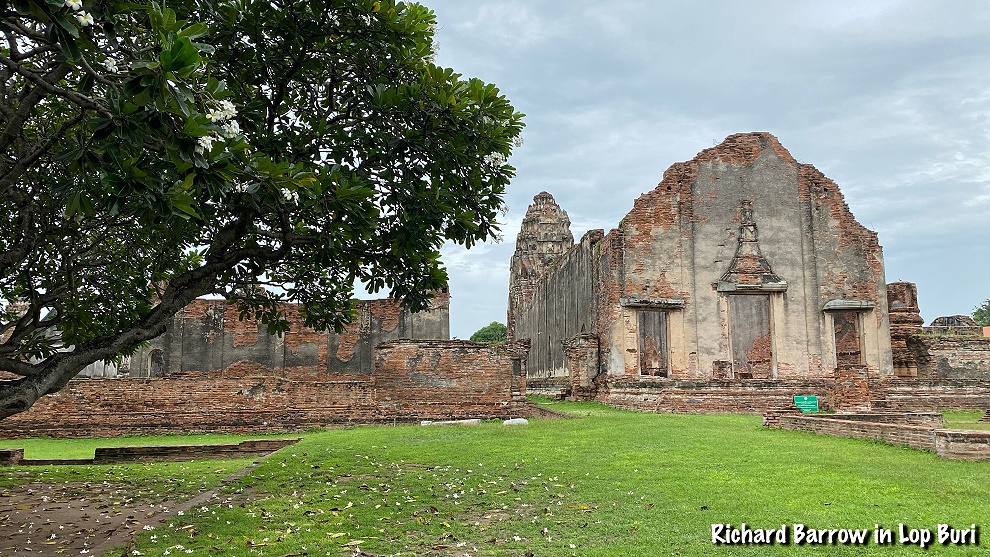 My first stop was Wat Phra Si Rattana Mahathat which is opposite Lop Buri railway station. The prang was built in 1157 when the town was ruled by the Khmer. It was later restored during the reign of King Narai. Entry is 50 Baht or you can take photos from outside like I did.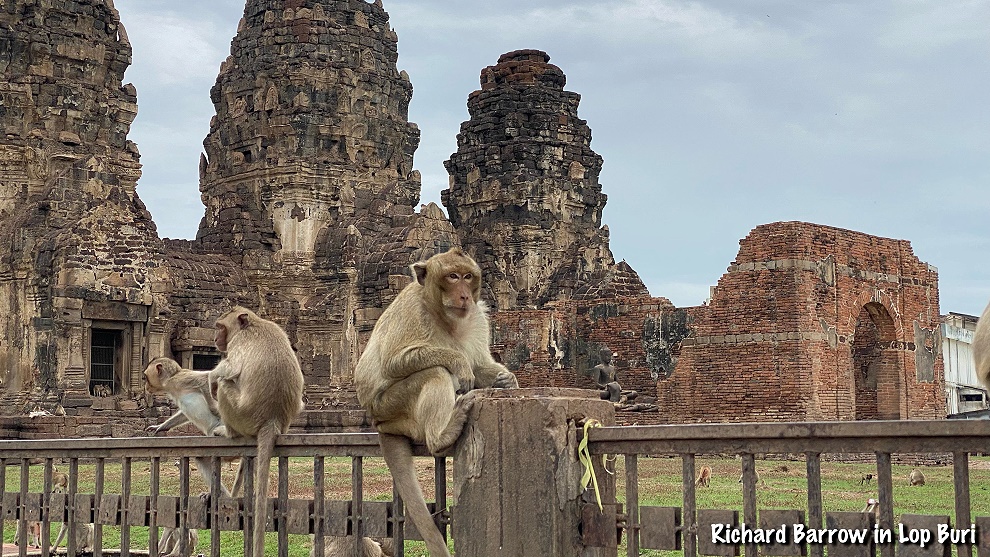 About 200 meters north of the railway station is Phra Prang Sam Yot which is where most of the monkeys hang out. Be careful as they will snatch things from you. This is a former Hindu shrine built from laterite and sandstone. If you want to go in, it is 50 Baht.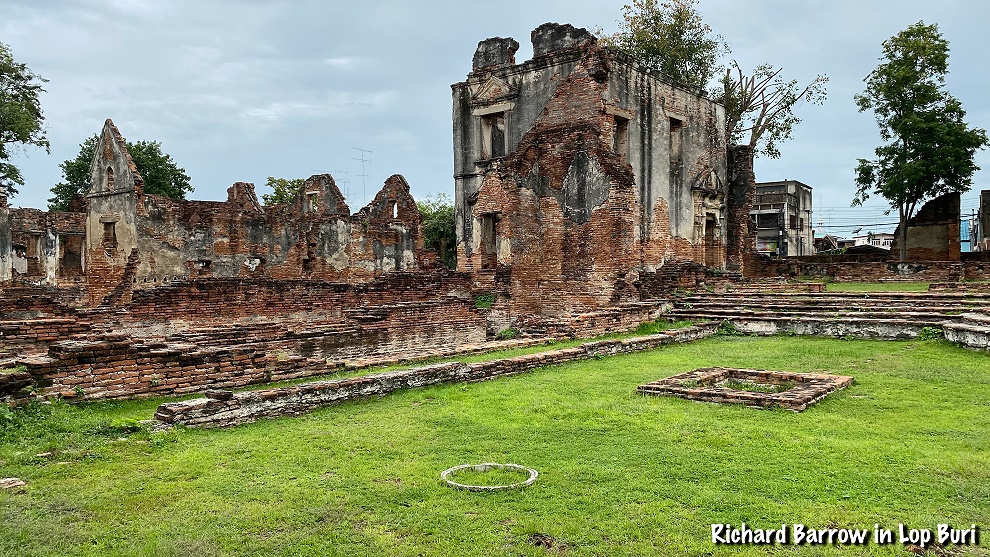 Ban Wichayen was the residence of the first French ambassador to Thailand during the reign of King Louis XVI. It was later the residence of Constantine Phaulkon until he was executed during a revolt in 1688. If you want to enter it is 50 Baht.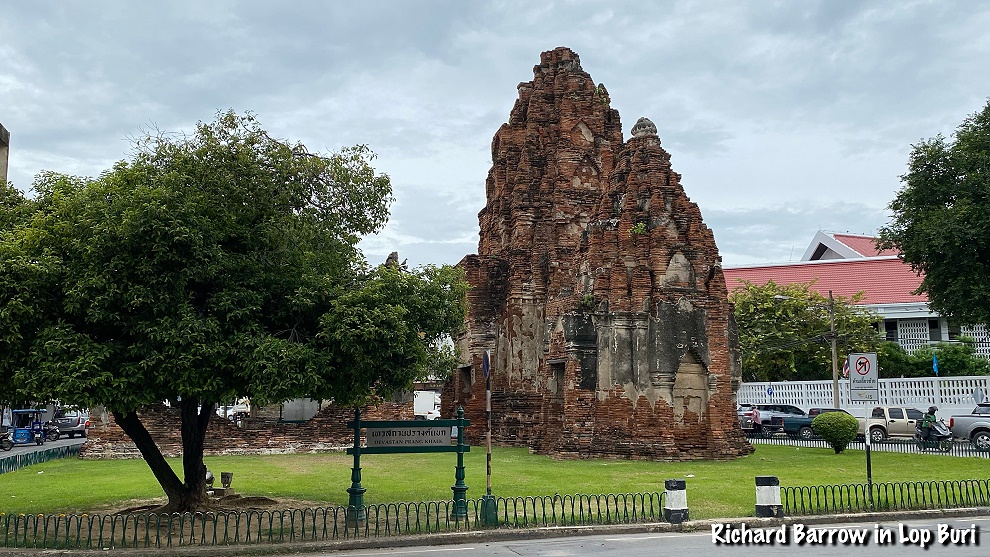 There are a number of ruins around Lop Buri that you can explore for free. So no real need to pay to enter Phra Prang Sam Yot, Wat Phra Si Rattana Mahathat and Ban Wichayen which are 50 Baht each for foreigners. All of my photos of those places were taken from outside.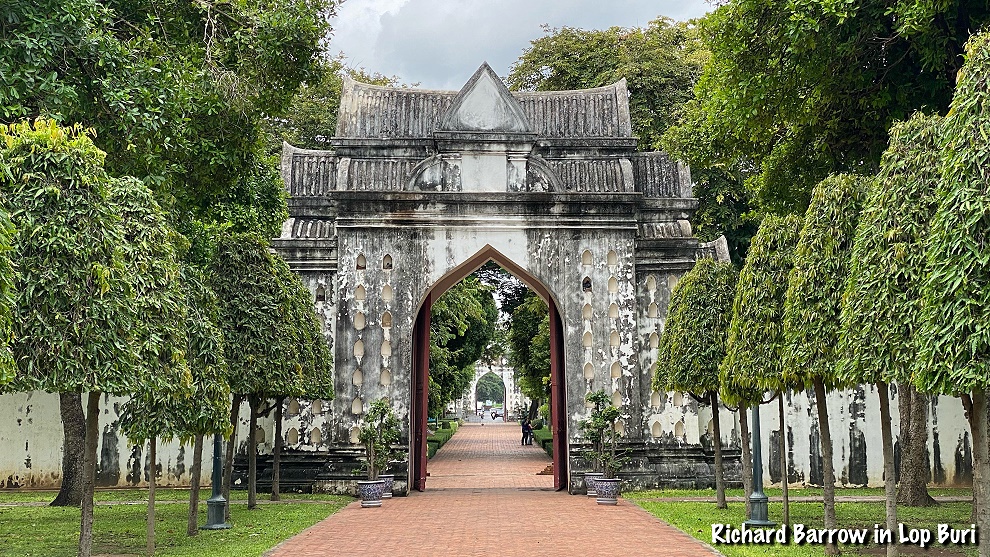 The highlight of any visit to Lop Buri is King Narai's Palace which is also a national museum. You can wander around the grounds and visit the bilingual exhibits inside the buildings which tell you about the history and culture of the city.
MAP: https://goo.gl/maps/yX8b5mdTu6nEFA888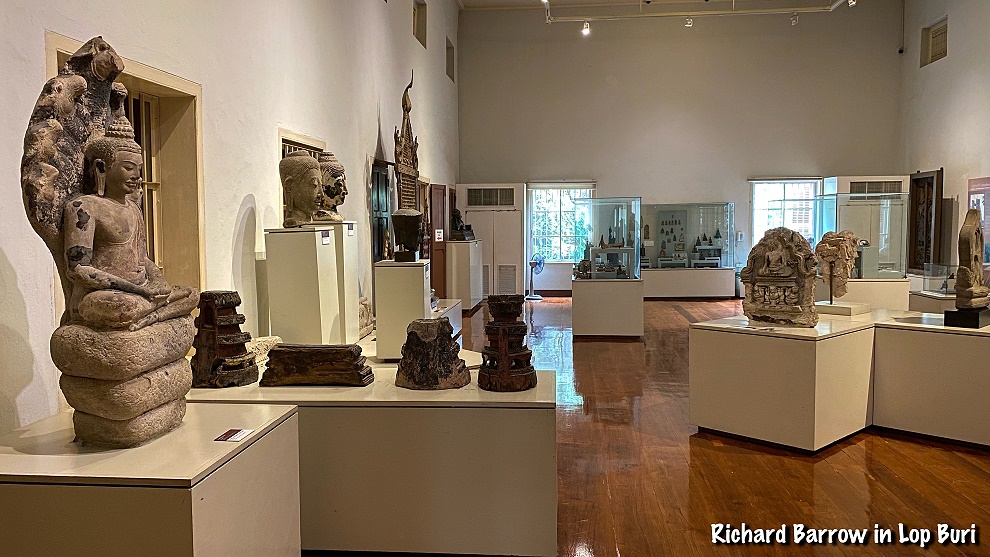 The most well-known king who stayed in Lop Buri was King Narai the Great from the Ayutthaya period. Lop Buri was a kind of second home for him and a second capital for the country. The palace was constructed in 1666. Entry fee is 150 Baht for foreigners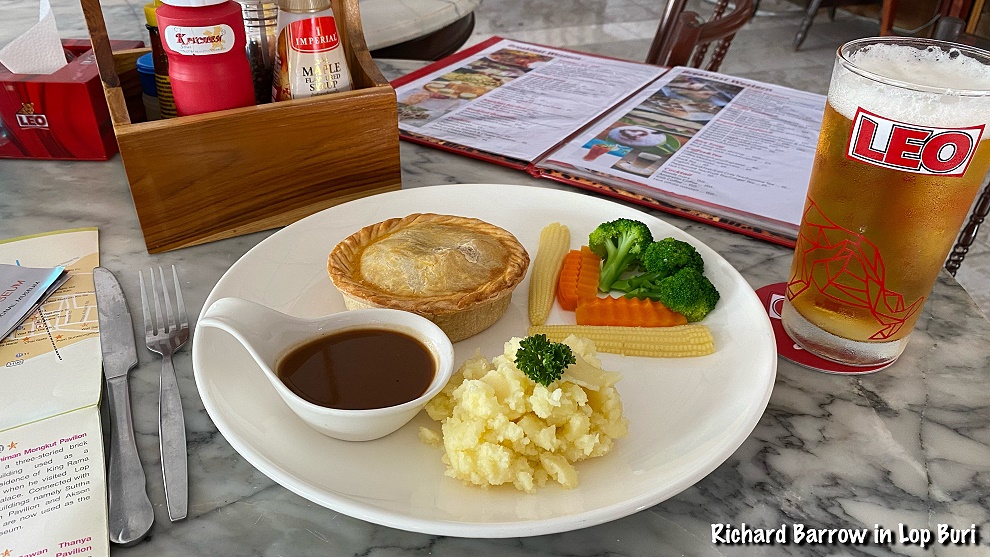 Lunch today was at Noom Guesthouse & Restsurant in Lop Buri. Several people recommended that I should take a break here for some food and a beer before catching the train back to Bangkok. They also have motorcycle rental if you need.
MAP: https://goo.gl/maps/HwLRCBnWtShKufVo7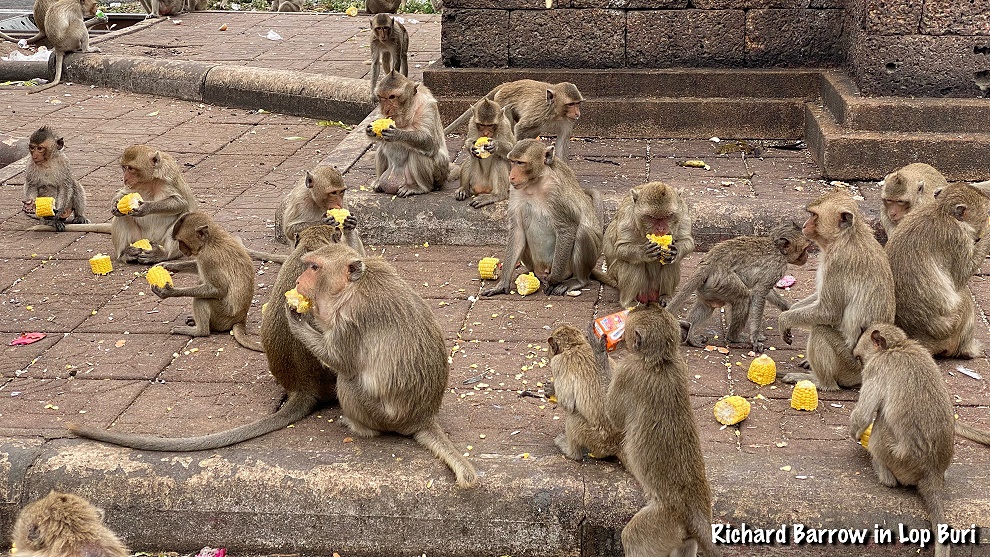 For many people, monkeys are the highlight of a visit to Lop Buri. But don't get too near them as they can get vicious. They are also good at snatching your belongings. The best time to see them is during the Monkey Party on the last Sunday of November every year.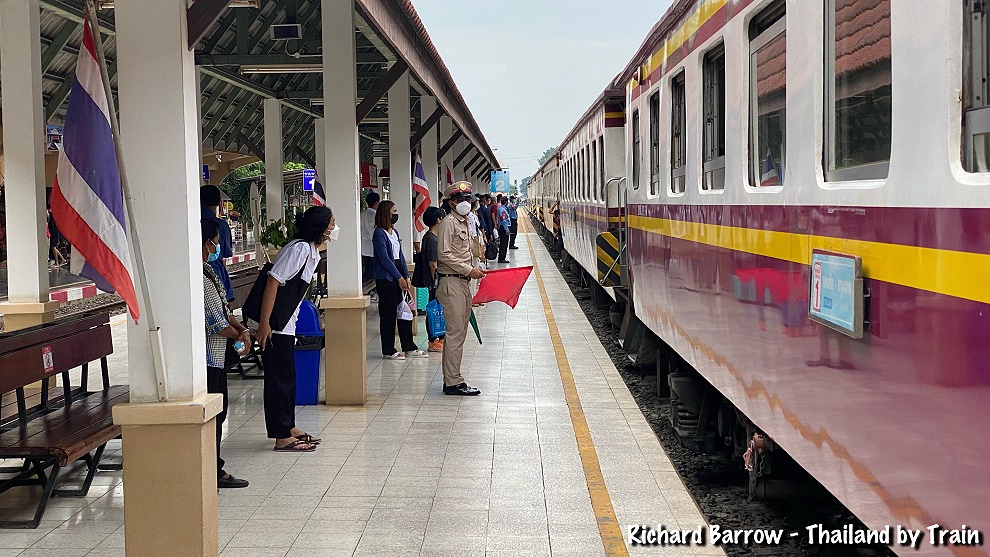 I'm now back at Lop Buri station. It's time to head home. The train is only 50 Baht. I had four and a half hours here which was long enough. If you want longer, then there's a another train at 5:26pm but it will cost you 374 Baht.
That's all for now. Don't forget to check out my recent Train Trips. Also, I have Thai Grain Guides that you can download for free. Make sure you bookmark the site as I will be adding new guide books every month.