Air-raid on Kaeng Khoi Railway Station
Aerial views from one of the RAF Liberator aircraft during the attack on the marshalling yards in Kaeng Khoi on 2nd April 1945. This was a major Japanese train repair centre. In less than an hour, these facilities had been blasted away.
MAP: https://goo.gl/maps/AeSGztdi4oiGV56K7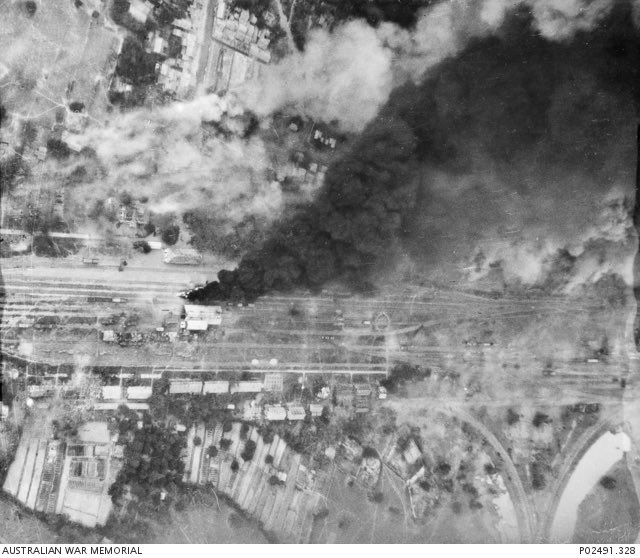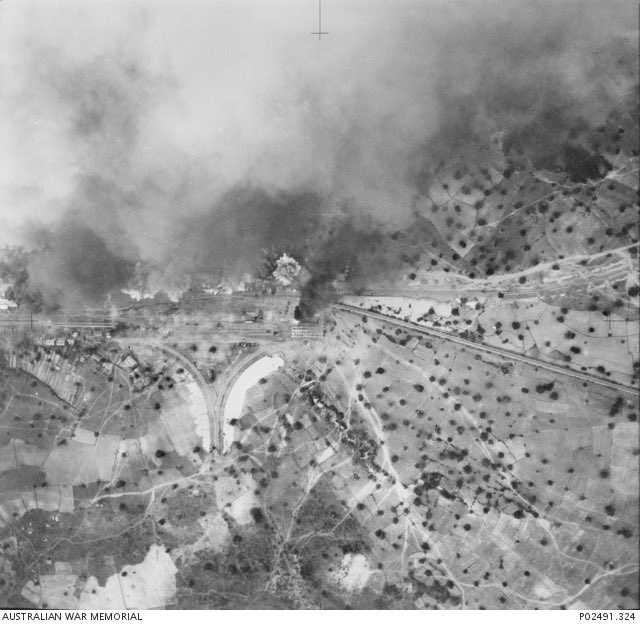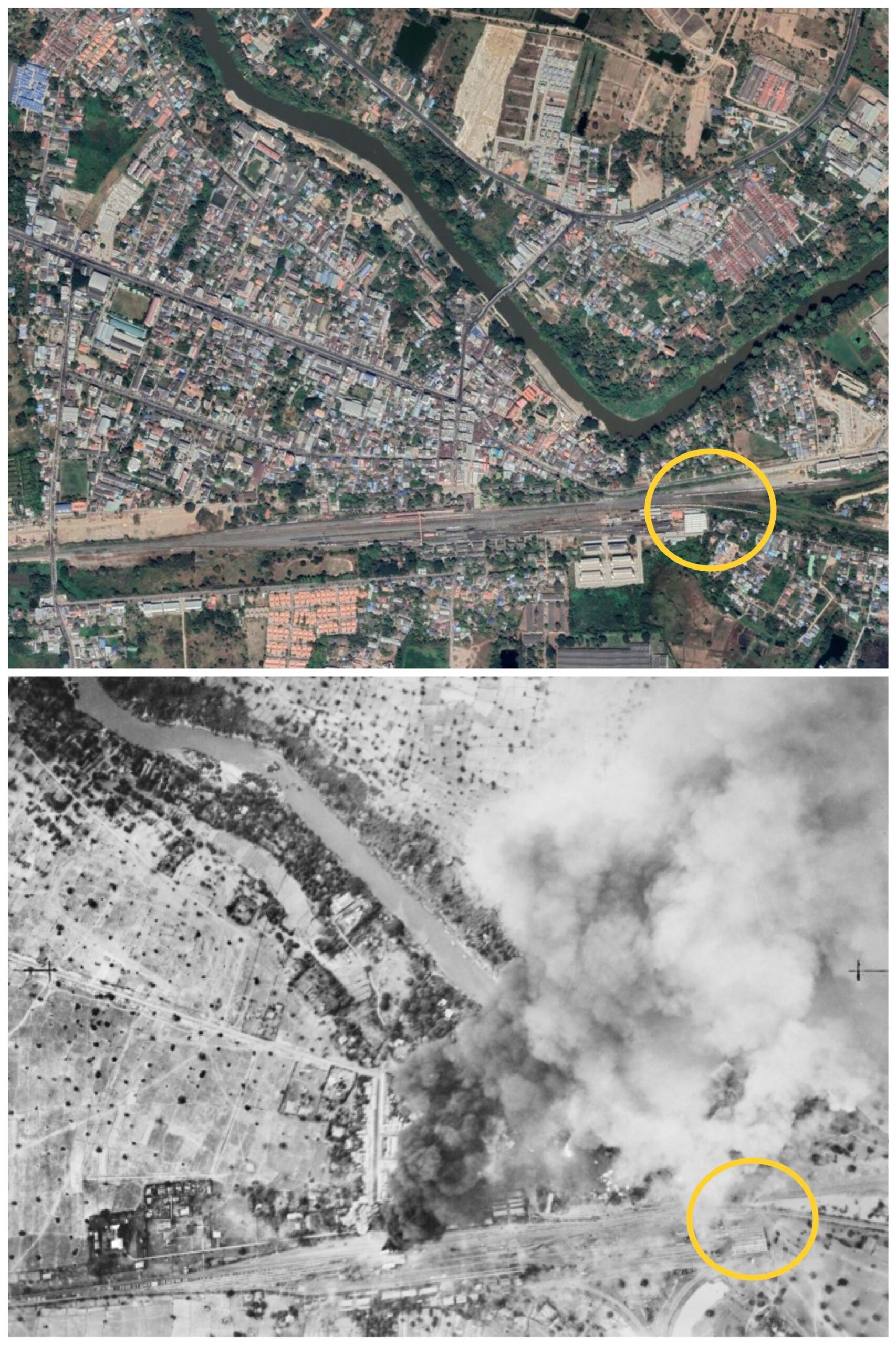 Looks like at least this one shed survived the air raid in 1945. With all the smoke, it's difficult to tell how many houses were there. Elsewhere, all rice fields. But Wat Kaeng Khoi is in that smoke somewhere.